We're traveling out of phone range again this week and so I'll be away from the blog for a few days. Meanwhile I'll leave you to contemplate the view that I'll be enjoying most mornings this week!
See you on the other side (and if you have any report – please send in for when I'm back online.)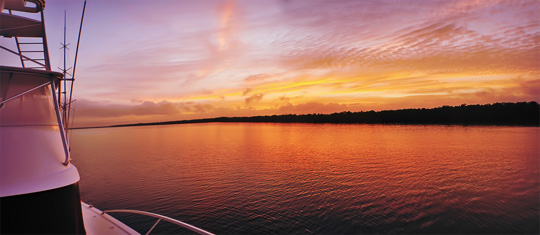 Sunrise view from the bow of KEKOA on anchor on the river in the Gulf of Carpentaria north of Weipa.