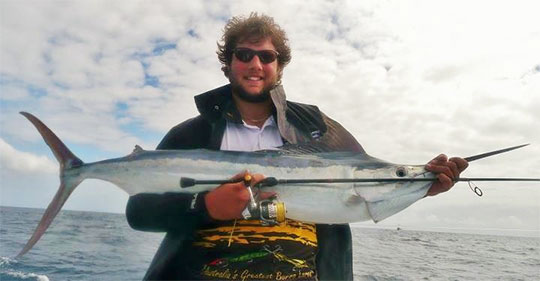 Luke Kasaros with his juvenile black marlin caught on 4lb at Bowling Green
The next generation of Australian marlin fishing put on a fabulous display at Cape Bowling Green on Saturday.  Townsville youngster's Luke Katsaros, Daniel Mathieson and Ethan Farrell (some well known Townsville game fishing family names there!) fished amongst the big boats Saturday on a 5.49 Stacer centre console ending the day with 12-10-5 black marlin released including two fish on 4lb!
Luke reports that most of the fish they missed were on the 4lb. They were using 2000 series spin gear and ended up using Owner circles with a lighter gauge to set to the hooks. See photos above and below. Luke says they were very acrobatic fish and the longest fight on the light line was approx 20mins.  The morning bite was better with skip baiting gars. They tried live baiting in the afternoon but only resulted in couple of bites and a tuna.
Thanks Luke for the report and great photos!
Meanwhile Chris "Davo" Davidson and Brad Kane on Brad's boat Blue Yonder fished Friday for 4 and Saturday for another 4 as well.  And Capt. Dean Beech is enjoying being back in town at the helm of Maverick tagging 5 on Saturday and 4 on Sunday to notch up 14 tags in three days fishing last week!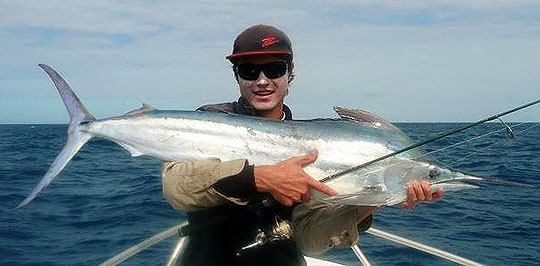 Ethan Farrell with his black marlin black marlin at Bowling Green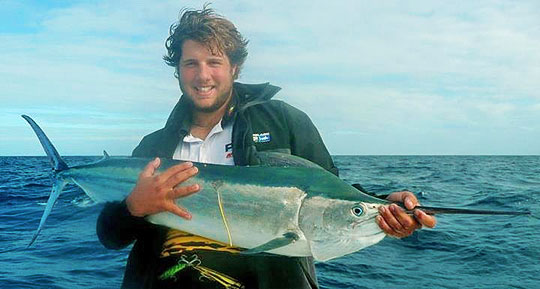 Another marlin for Luke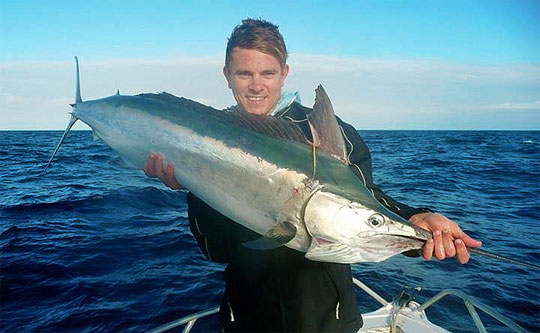 Daniel Mathieson with the first black marlin of the day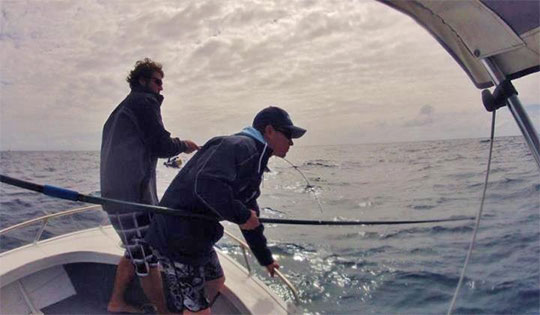 Luke hooked up on 4lb with Daniel on the tag pole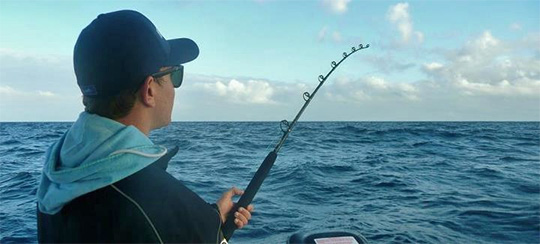 Daniel Mathiesen hooked up