The Cairns BlueWater GFC Light Tackle Tournament is over for another year with some of the best fishing in years with 128 billfish tags in the three days. Full tournament report to come.
Meanwhile, the juvenile black marlin and sailfish reports continue to come in from all along the North Queensland coast.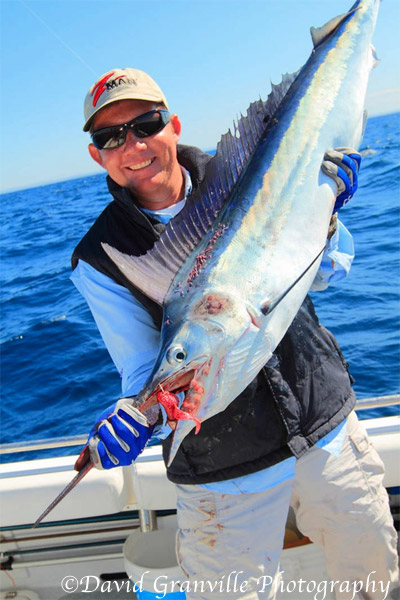 But also very exciting was the report from fishing writer and adman David Granville on the Sunshine Coast heralding the arrival of the small fish down there already.
David reports that Reel Capture kicked off its Sunshine Coast season on Saturday with two black marlin and a sailfish. He said the blacks were tiny – around 8 to 10kg and the one he caught was on a soft plastic and 40lb leader fishing the bottom for reefies!
Great photo of David's on the plastic left.
It's a great sign that these small fish that are in plague proportions of Cairns and Townsville are obviously pushing south already.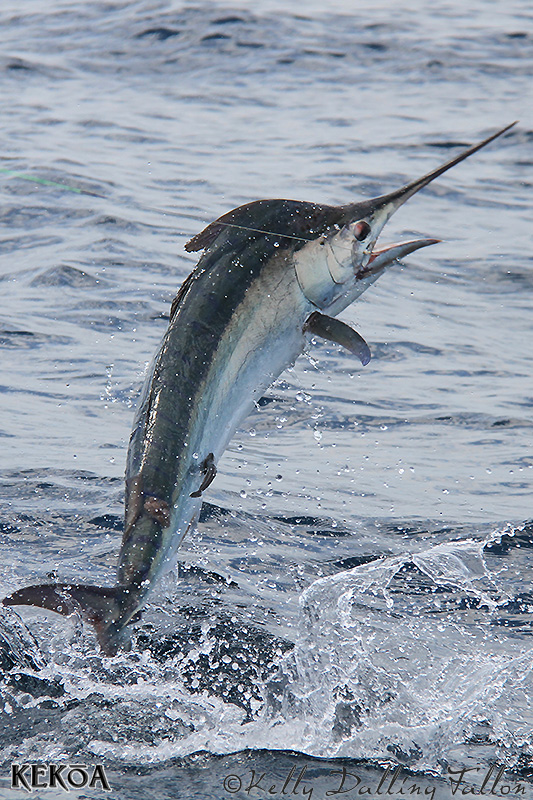 As Townsville warms up for their tournament which starts Friday, a few boats took advantage of the good weather on the weekend for a final tournament pre-fish. Unfortunately a good deal of dirty water had moved through on Friday giving some boats a tough time, but by Sunday it had dissipated and the bait was back in good numbers.
Luke Darby trailered his Tom Cat back up and was rewarded with another two black marlin on Saturday.  Mark Parkes Mojo easily accounted for three stragglers in the green water, while on KEKOA we finished with two consecutive black marlin double headers to salvage our weekend with a total of 7.
Off Mission Beach, banana man Raymond White took his ski boat out for a 'run' and converted two black marlin from two on Kennedy Shoals.