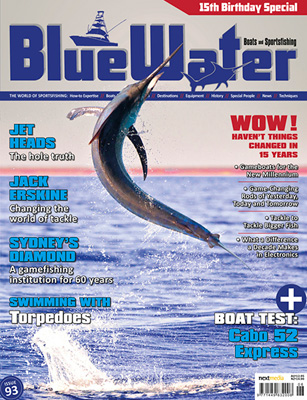 The latest issue of BlueWater Boats and Sportfishing Magazine goes on sale today and celebrates 15 years of the magazine with a new masthead.
The features include:
Tony Ludovico – a life underwater
Tackle to tackle bigger fish
Game-changing rods
A day to remember
Farewell Jack Erskine
---
Capt. Steve Ahlers on Hellraiser sent me some more photos from the weekend on board during the Cairns BlueWater Billfish Tournament. Great shots Steve!
---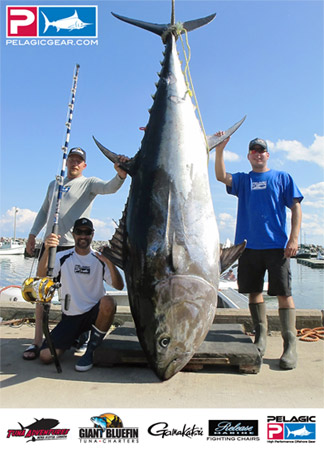 The Pelagic Inc. USA team jus got back from an EPIC film trip to Nova Scotia fishing with Tuna Adventures' Captain AJ Francis. Ron said the fishing was excellent, with monster-size bluefin tuna swarming all around the boat – ranging in size from 800 to 1100 pounds!
While this is a strictly regulated "catch and release" fishery, Ron was truly honored to participate in the harvesting of one fish, which is the annual limit per licensed boat. I can't tell you just how big the fish was because a guess-the-weight competition is currently underway on facebook, but what a beauty. Truly a "fish of a lifetime."


Ron says it was certainly no easy target, the great beast took many long blistering runs, bending the rod nearly beyond its limits, and causing some extremely tense moments where he thought they would surely lose the fish… But after a hard-fought battle that seemed to go on forever, they finally prevailed, landing the fish among screams of pure joy and high fives all around.