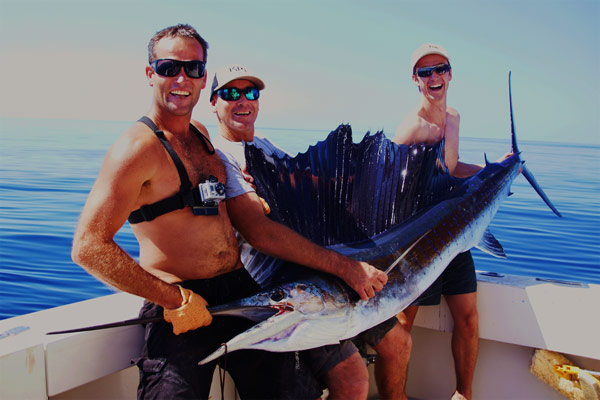 The Ballintine's have spent some time out at the oval/little oval aboard Afishionado enjoying the unbelievable weather over the past week.  They went 3-2-2 over a couple of days fishing with both sailfish a good size at over 70kg.
Tim says the 1-1-0, was hooked up whilst bottom fishing on a dirty squid. He's not sure who was more shocked, them or the fish. It's not often you have a coral trout and sailfish hooked up at the same time!
Afishionado is now on its way to Cairns and we should see Capt. Simon Carosi bringing her through the leads any day now.