With the good weather, many boats have been on the grounds at Linden Bank, and with just a few fish to go around yesterday, it was a return to 'Linden Stadium' for most.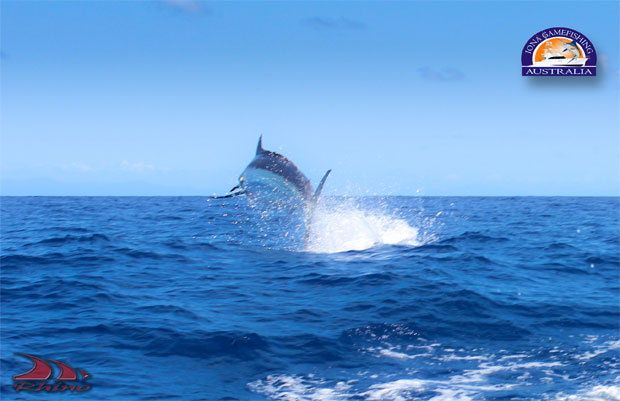 Capt. Adam Jordan on Iona II having on of the best days with two fish, one at the start and one towards the end. He kicked off with an impressive 900lb-er (above) while many were still thinking about putting the baits in for angler Jim Sullivan. Then late in the day, put Jen onto a fish of around 400lbs which was her first marlin (below). Here's the video of the big fish.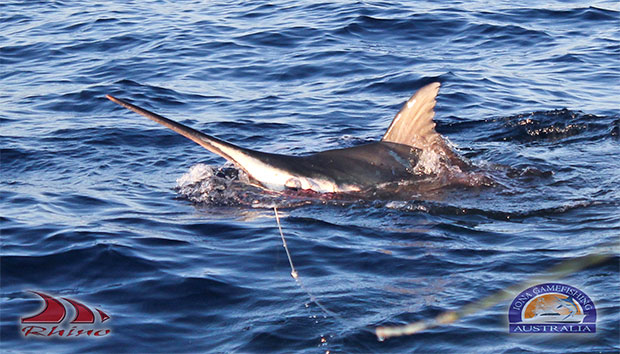 I heard from Stretch who is fishing on Chamois Free with Capt. John Phillips at the wheel. They put angler Richard Mckiever onto another big fish they put at 1000lbs yesterday off Spur Reef (photo below from Bonnie – thank you!)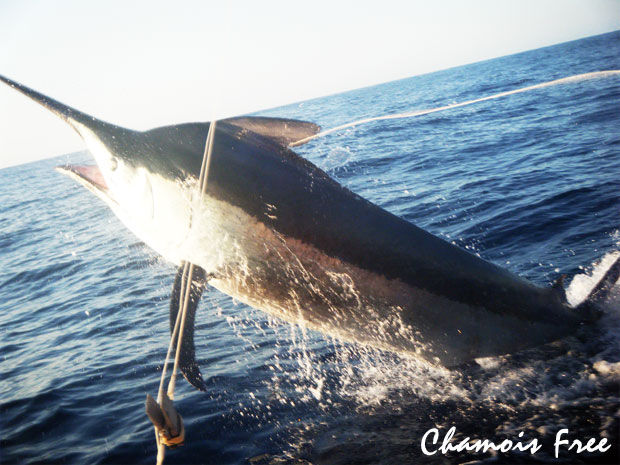 Capt. Haydon Bell on Release fished the middle for another big one right up there yesterday and Haydon says he had a bite out of a second real good one.  Hayden tells me that Capt. Ross Finlayson's Top Shot is catching a few with three caught the day before.
Also up in the middle it was steady steady with Capt. Darren "Biggles" Haydon on Calypso releasing two at 300 and 600lbs. Biggles is fishing with the extended Anderson/Jenyns clan and on the mothership South Pacific – which has been back on the reef this year after a few years absence. They also released another the day before.
While Capt. Damien Collette and the Saltaire are still up on Number 10 and had a bit of excitement while releasing an 850lb-er yesterday.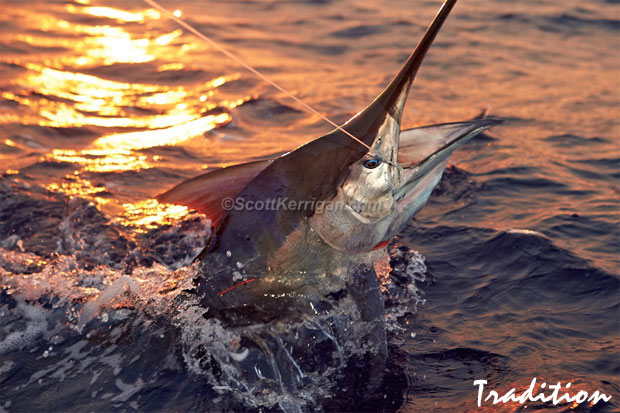 Here is another awesome shot from Scott Kerrigan of a small fish released on Tradition on Thursday at sunset – as you can tell. A magical time of day to catch fish! We've been ejoying some really spectacular sunsets also of late like this one last night.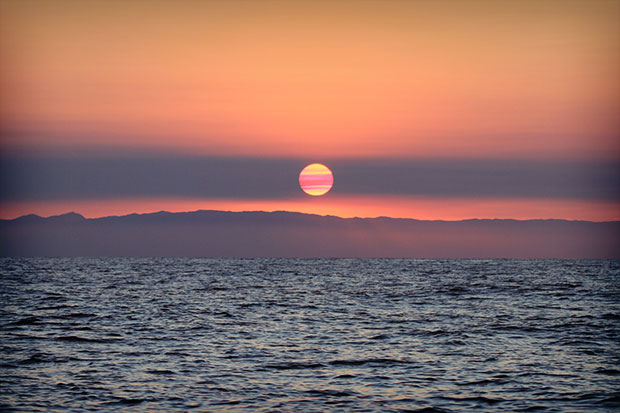 Blues starting to fire in the West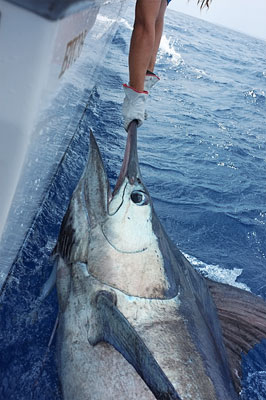 Jourdain "Jeda" Ellens sent me a report from Maikaira Game Fishing who enjoyed a great day off Exmouth this week. They raised 10, hooked 5 and caught 4 of up to 200kg including one nice striped marlin for the day and even had a double in the spread at one point.
Beautiful photo of one of the blues beside the boat.
Thanks Jeda.