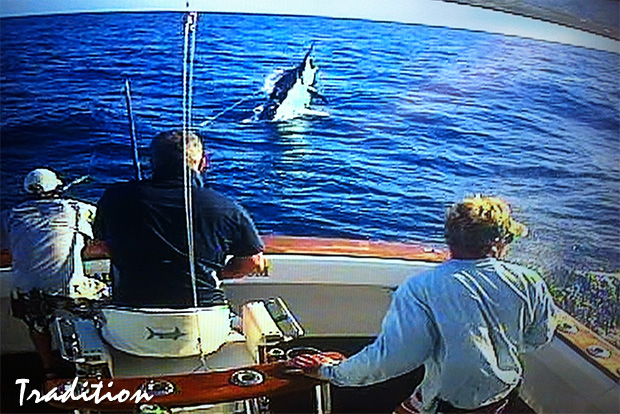 Capt. Tim Richardson on Tradition enjoyed a good day on the water yesterday. The good weather rolled in and he found a couple of fish starting with a frisky 400lb-er.  Then he followed up with a solid 850lb-er in the afternoon. This is a still from the video footage above.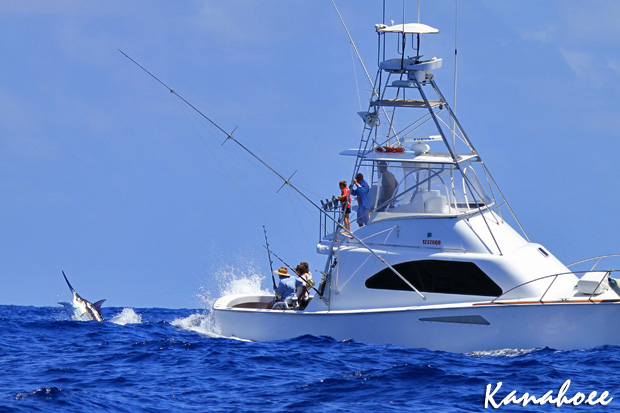 We saw Capt. Chris "Sharky" Miles on Kanahoee on the first of his two for the day at lunch. Sharky put this one (above) at 700lbs and added another smaller fish at 200lbs later on.
Sharky also tells me that Capt. Ross Finlayson on Top Shot caught a small one as well. And Capt. Darren "Biggles" Haydon on Calypso went 1 from 2 on small blacks.  Capt. Daniel Carlson on Little Audrey release a 500lb black at the Light. Daniel said the water looked great and just over 28 degrees. And Capt. Russell Caphorn on Kaizen added another small one for Matt Wallace before heading in for the end of their trip.
Fraser Video
Chris sent me this video clip that he put together of the action at the recent Hervey Bay Boat Club Tournament fishing off Fraser Island where they took out the Under 7.5m category. Thanks Chris – good stuff!