Another BIG day off the Great Barrier Reef with several big black marlin recorded amongst the fleet still fishing.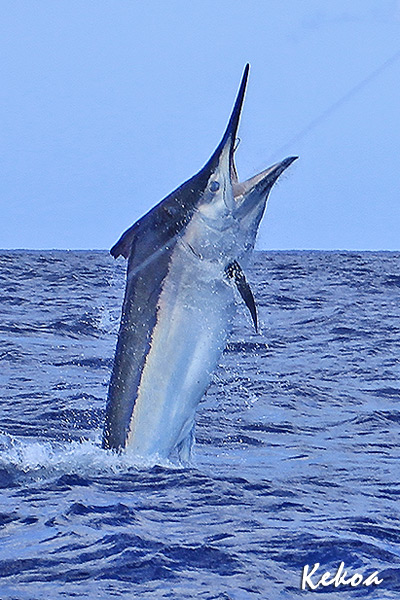 On KEKOA with Capt. Luke Fallon, we wrapped up our 5 day trip with Team Pelagic USA with 4 from 5 including two quality fish at 900 and 700lbs.  The big fish (above) gave Mike a tough time in the chair, while the 700lb-er for Berky had 4-5 other fish swimming with it the entire fight, including another nice one about 500lbs. We also had another big fish up which left a huge hole on the teaser. Ron converted two fish a black and a blue marlin to leave us on 10 marlin for the trip, plus plenty of other species. It was the first time for Pelagic USA on the reef but certainly not the last!
Capt. Hayden Bell on Release also got onto the good fish finishing the day with 3 including a big one that he put at 900lbs as well as a quality 700lb-er and 500lb-er. Haydon says they missed another big one about the same size and a fish about 400.
Capt. Bobby Jones on Iceman spent a couple of hours fighting a tough fish that he originally pegged around the 900lb mark too.  But when they finally got it back to the boat for release, he realized it was much bigger and put it over the mark, the biggest fish of his season!
Capt. Daniel Carlson on Little Audrey has put off his departure for the return trip to Sydney to spend a few more days on the aggregation. Yesterday he was cursing his rubber hooks but still managed to convert a very respectable 2 from 5 at 500 and 450lbs.
Capt. Russell Caphorn on Kaizen released 1 from 1 on little fish. And from on deck, Lachlan was kind enough to send us this shot of us hooked up to the big one on KEKOA.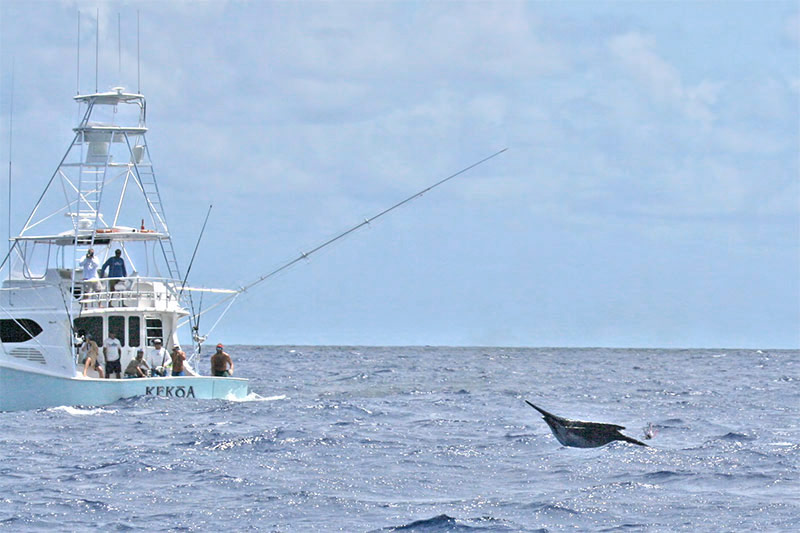 Capt. Brett Goetze on Reel Chase went 1 from 2 at 250lbs and had good fun on the tunas catching them on jigs and poppers.
Gladstone Little Blacks
Matt Mannion sent me a report from fishing out of Gladstone north of Fraser Island.  Matt says they have found lots of small blacks along the 30m line and are getting up to 10 shots a day. In 3 days of fishing they got 23 strikes and tagged 8!