Its raining here on the GBR this morning and playing havoc with my internet connection so I'll keep this one short.
Cairns
Once upon a time, several boats went marlin fishing, and, while many had bites, and some of us even jumped a fish or two off, no marlin releases were reported. Although Capt. Bobby Jones on Iceman released a sailfish :-) With just a few days left of the season for the boats still fishing, here's hoping they hang in there for a few more days and bite good for the Ladies Ribbons Tournament tomorrow.
Gold Coast
Several boats enjoying the calm run of weather on the Gold Coast encountered the juvenile black marlin yesterday. Capt. Brett Alty's Mistress, on its first day out yesterday since returning from Cairns fished going two for two.  Brett said they also saw 5 tailers, and all is looking good out there for the light tackle blacks.
Catch up photo
On of the bigger fish we had on KEKOA last week.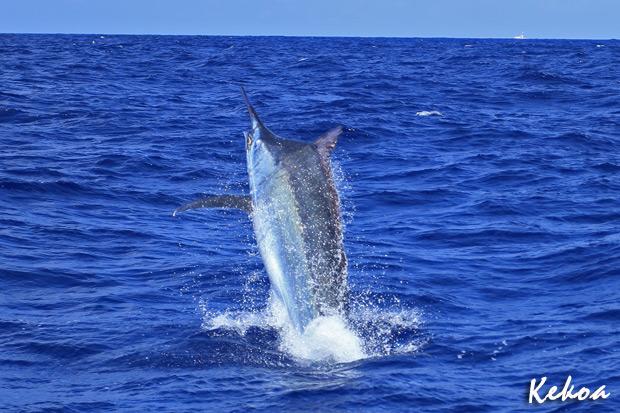 Now that the season is wrapping up, if you have any catch up photos, please send them in. We'd love to see. I have plenty that I will add up as we move into December.