A big weekend of tournament fishing ahead off the Gold Coast and Port Macquarie with the Gold Coast Light Tackle Masters and the Port Mac Golden Lure comps (briefing) respectively starting today.
Another great Rhino photo below from Iona 2 who went 3 from 7 off Port Macquarie yesterday.  The three were 2 black marlin and a 400lb blue marlin for Sue Ahlers on 30lb which ended up jumping through the line & broke it off!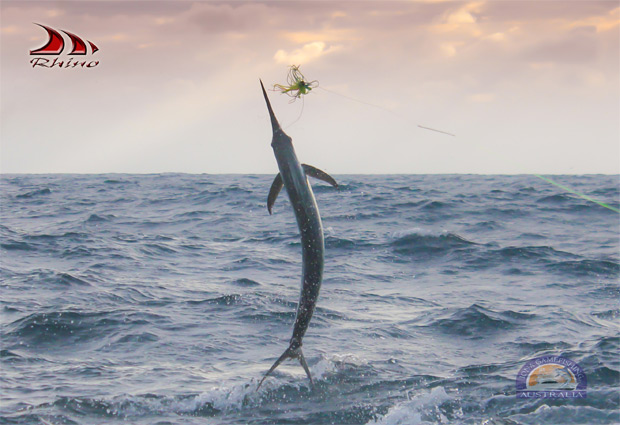 Good luck to all who are competing and stay tuned for the results as they come in!
Some photos below from Mark of junior angler Bailey Hoye, who took out Champion Junior T&R in last week's Central Coast Classic. This was Bailey's first marlin, caught on his dad's boat Haulin', and needless to say, he is hooked!
Congrats Bailey!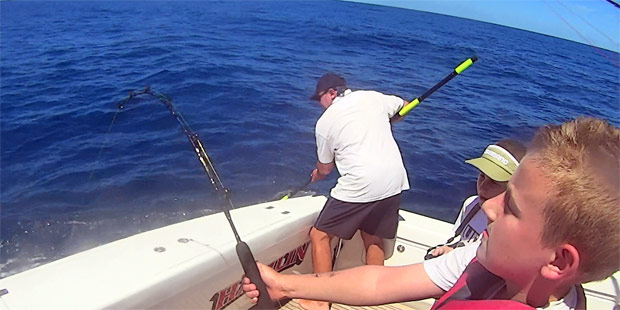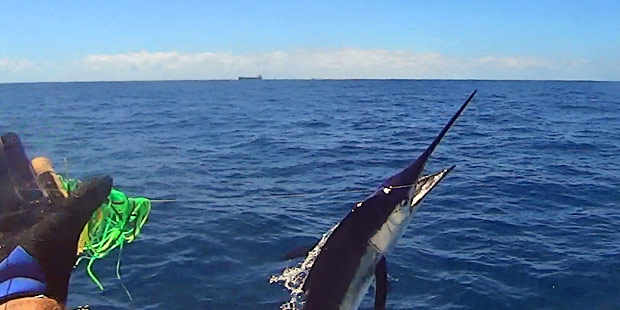 Also some video footage to get you revved up for the weekend.
David's Granville's tribute to all who fish with a hangover – 6 caught and filmed on New Year's Day 2013.
Larva Lures are offering some great cash/prizes in the Light Tackle Masters as well (which *does* have a heavy tackle component) and have put together this video of 5-3-1 blue marlin on Addixion last week to get you excited.