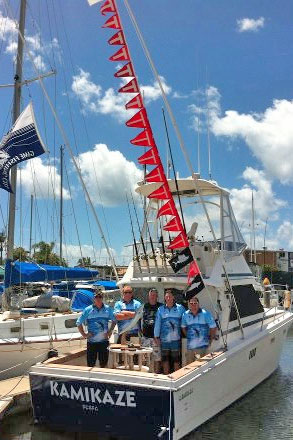 The Sunshine Coast turned on the fishing in some pretty ordinary conditions for the Sunshine Coast GFC Classic held over the weekend.  With strong winds at 25knots and rain, it certainly wasn't ideal on the water. Day 1 Friday was a tough day's fishing for the 14 boats who braved the conditions, but with the fish being 'found' late in the day, it served up some big expectations for Day 2 Saturday. And they were certainly met with team Kamikaze (with only the one sail on Day 1) streaking to the front with 15 black marlin tags for the day.  An awesome day's fishing in anyone's book!
The Runner-Up Team was Day 1 leaders Keneka with In Coming in third place.
Sunshine Coast GFC President Brent Higgens, who was part of the winning team on board Kamikaze told me he was stoked to notch up his 4th win at Sunny Coast comps in a row.   As Brent said, the weather was a shocker and limited the field, but everyone seemed to have a great weekend any way!
And check out the video action from on board:

Outside the comp: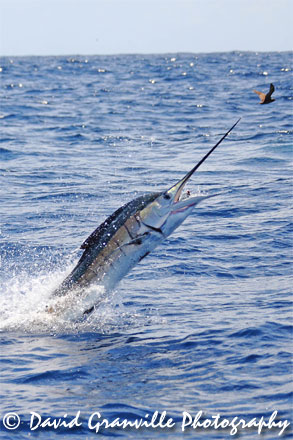 Taking advantage of some better weather on Sunday after the comp, David Granville reports from his first trip out since the bad weather aboard Reel Capture. David says that while the fish were not on the chew like the day before, the boys still managed to rack up a respectable total for the day. Without a bite until 11.30am, it did get pretty busy in the middle of the day with some insane action on the teasers including a pack attack from sailfish and a couple of larger model black marlin that wanted that teaser lure. In fact one fish did get what he wanted ripping the teaser lure clean off the leader!
They ended up with 7 blacks and 2 sails for the day with the highlight being a 90kg black to Jeff Oates that put on a great display on 8kg.
Other boats fishing the area were Bangalee, Fish Whisperer, Shearwater and Luna who had all tagged three each when Reel Capture headed for home. Fish Whisperer finished with 6 for the day.
Some more great photos from David left and below.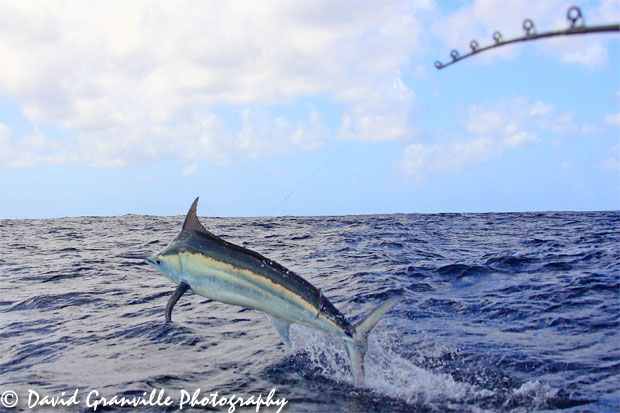 Sounds like some tough fishing down south for the Lake Macquarie Tournament. Results to come!