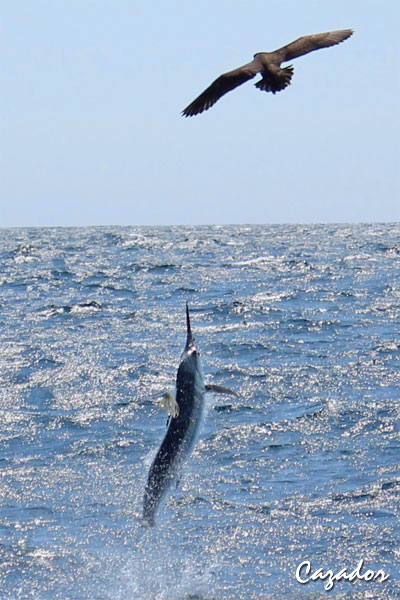 Official results still to come but some information to be shared from the weekend's Lake Macquarie GFC Big Fish Bonanza.  According to my man on the ground (thanks Andy ;-)) some pretty ordinary conditions matched up with some pretty ordinary fishing (tournament voodoo strikes!)   Apparently a fair bit of flood debris still making its way along the shelf (be careful out there!)  Andy tells me the winning boat took line honors with 2 marlin over the two days fishing and cut a third off after cease fishing.  And a number of other boats finished with one each.
Dave Tucker sent me this Claire Jones pics of a little black marlin on Cazador about to be tagged. Great shot Claire!
With the weather cooperating a bit more this week, it will be interesting to hear if any stripes show up to join the little blacks, who seem to be playing hide and seek. Calypso released another 5 from 5 blacks on Thursday so the little wrigglers are still there!
And another of Dave Granville's pics from Sunday on board Reel Capture off the Sunshine Coast – a solid black they put about 90kg which was a good fight on the light tackle!