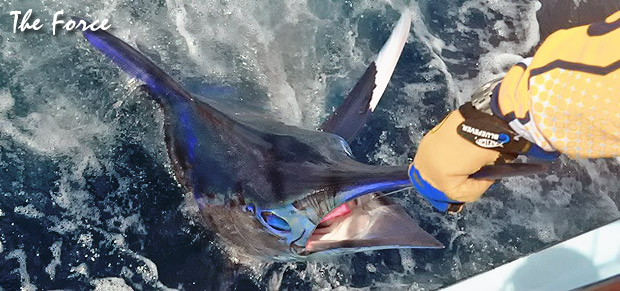 Geraldton & District Offshore Fishing Club has announced the winner and stats from their recent Halco Tackle Abrolhos Islands Tournament.
According to the club, the event was a resounding success with more boats competing (20) and more billfish tags (15) than in the events history to date.  The 15 billfish were made up of 13 blue marlin, 1 striped marlin and 1 sailfish, which were caught by 15 individual anglers, many of whom were catching a billfish for the very first time!
There was a total of 260 fish tagged over 9 species. G&DOFC's Sean Robson also weighed a pending State yellowfin record on 4 kg.
Local Boat Balek 3 continued its great run, catching 3 blues and a striped marlin including one on the last day that allowed them to grab the Champion boat prize off The Force who had been in front.

Most Points Tuna – Mike Roennfeldt – Mandalay
Most Points Mackerel – Stewart Nicolson – Allure
Champion Angler Light Game – Daniel Mandosio – Topless
Champion Boat Light Game – Mandalay
Champion Angler Billfish – Graeme Maunder – Fire Island
Highest Point Scoring Billfish – Graeme Maunder – Fire Island
Champion Boat Billfish – Balek 3
Check out more details on the club's facebook page here.