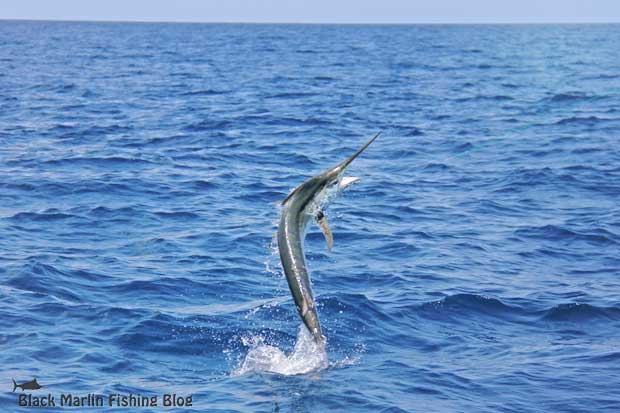 A fishing Fraser Island report from Rob Wood – and no, it doesn't involve killer whales(!):
Last years great bite on small billfish looks to continue with early season sailfish and small black marlin around.
Rob went out in the last week of June and hooked three small blacks in four hours of trolling. He reports that large schools of pilchards have moved in north of the Thirteen Mile crossing and can be usually spotted with schools of dolphins or whales around. The bait is down deep and best fished with live baits.
A small black was also hooked off the mouth of the Burrum River around the whiting and tuna schools. While Rob hasn't gotten out to check the heavy tackle, he's there will be some blues around still.
The months ahead will look great with September being the usual time for sailfish to turn up and November usually sees the small blacks at there best coinciding with the HBGFC tournament.