Capt. Kim Andersen and wife Natalie have been having some more fun post-tourney with the light tackle black marlin off Cairns this week – as the weather continued its friendly run as well.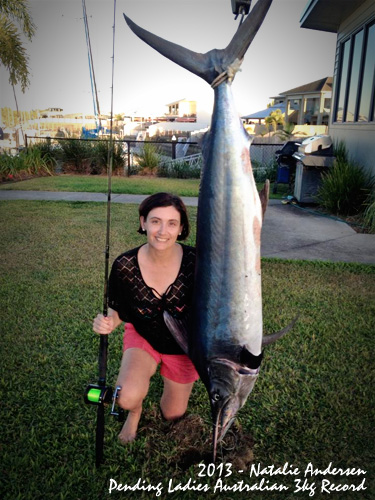 Fishing on board John Pecl (life member of Cairns Bluewater GFC)'s On Strike, they went 9-6-5 black marlin switch baiting yesterday. Kim says all the fish yesterday were in the 20-50kg range which would have been a lot of fun as well as a great result!
This comes just a day after Natalie caught this pending Australian record of 29.55kg black marlin on 3kg line. This is a long standing record held by Jill Hooper with a 18.37 kg black marlin caught off Dunk Island way back in 1977.
Congrats to Natalie on a fantastic effort especially with just her and Kim on board!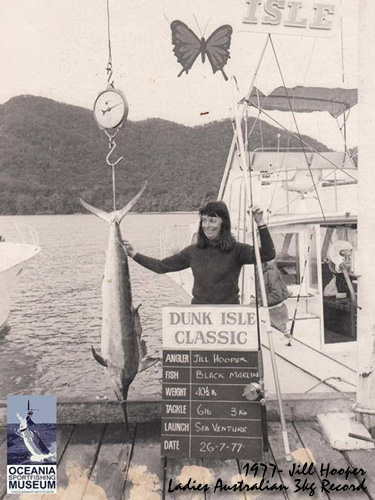 Coincidentally, Jill Hooper's record fish has featured recently on the Cairns Marlin History project's facebook page with this picture of her record black caught off Dunk Island on board Sea Venture. Jill was one of the original light tackle lady anglers and with husband Al were regulars on the local tournament circuit on board their boat Balek. She also caught plenty of big black marlin on the heavy and lighter tackle up at Lizard Island as well.
I'm constantly amazed with all the historic gems the project keeps presenting in the form of photos and info bites from the past. If you're not already following the Cairns Marlin History Project, you can do so by hitting like on their page here.