A few Cairns marlin season shoutouts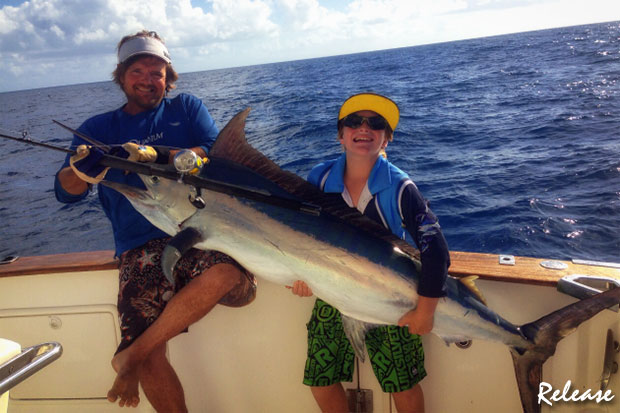 More marlin reports from the weekend have come in with plenty more of the juniors getting amongst the action as well including young Bodie Bell on board Release with his father Capt. Haydon Bell. This was another of the larger than average baby blacks and was released after a quick pic. Fishing nearby Capt. Darren "Biggles" Haydon on Bounty Hunter also caught one from two black marlin and plenty of mackerel in the 10kg range.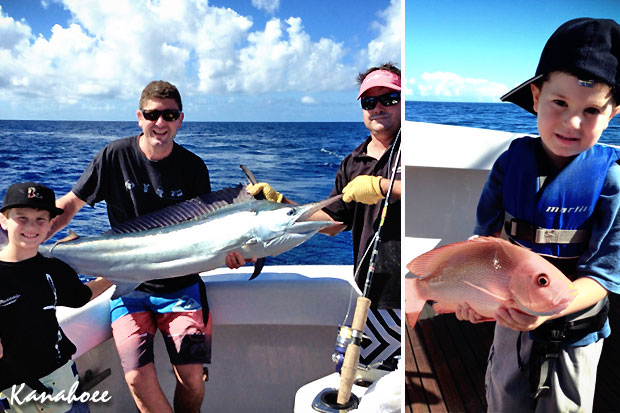 On his way to Townsville on the weekend on board Kanahoee with the family, Capt. Chris "Sharky" Miles' boys got plenty of rod time. Lewis releasing this healthy little black below while William (Scrumpy) was concentrating more on the eating variety! (Pictured with his nannygai as well.)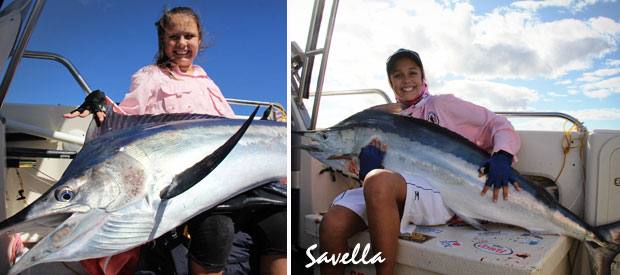 And last but not least, I received some pics of another couple of junior anglers from the recent Fitzroy Island Tournament fishing on board Savella with father Simon Woolcott of Savannah (11) and Ella (9) with each of their first marlin. Simon says that after two days without success, they managed to find a hot bite on the last day of the tournament, raising 5 fish, with 4 hook-ups and 2 conversions. The girls did very well and both fish were tagged and released in good health!