Cairns has been quite consistent this week with Capt. Darren "Biggles" Haydon on Bounty Hunter encountering marlin (and mackerel) on every trip this week. Yesterday owner and birthday boy Greg Sims was treated to a day 'off' on board with daughter Lily (8) and niece Morgan (14) both having marlin encounters. Here's a picture of Morgan below with her fish before release.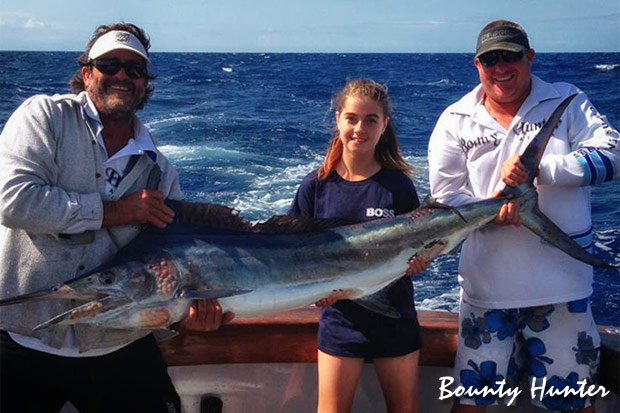 Meanwhile off Townsville some more mid-week action on Wednesday with another 2 marlin for Reel Crazy. While Capt. Casey Dent's Levante had a good day out Thursday ending with a 7-6-4.
Less than a week to go until the Townsville Billfish Challenge!