Coffs Harbour – Solitary Islands GFC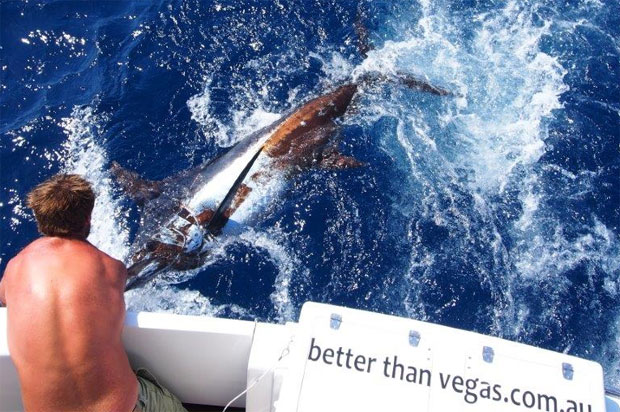 Report from Coffs Harbour and the Solitary Islands GFC with the club's 2013/14 season kicking off this Saturday. Early signs are that there are a few fish about.
A couple of yellowfin between 15 and 39 kilos have been recorded and some striped and blue marlin hookups have got everyone geed up for a big start. Better Than Vegas has had the best of it lately, losing a striped and a blue on Sunday, then tagging a 200 plus kilo blue to Brendan Herden on 24 kilo on Monday.
The water is patchy blue and 22.8 degrees down south, but gets better further north.
North Queensland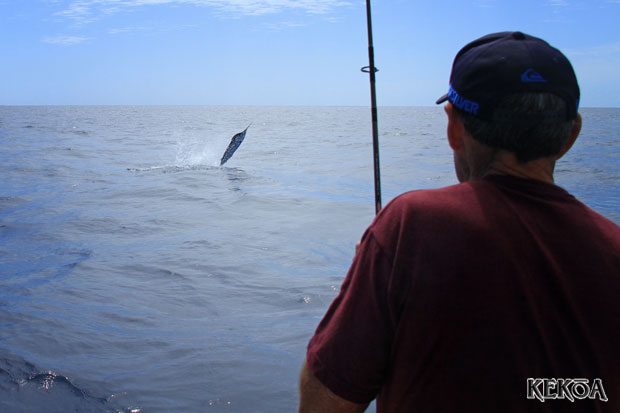 After the wind blew out our last week in Townsville and much of our trip north, KEKOA returned to Cairns yesterday and released a marlin and sailfish wide of Fitzroy Island on the way in – including this black marlin for Phil above.  It sounds like there has been more action off Cairns up around Oyster Reef as Capt. Kim Andersen recorded another black marlin on Bounty Hunter up that way on Monday.
The conditions over the next few days look ideal, great timing for the Innisfail tournament this weekend, so there should be plenty of reports coming in.
Congratulations to William Webber who caught his first ever black marlin out of his 17ft cruise craft and named Stiletto 2 out off the Burdekin – photo below. Hopefully its the first of many!