It's a short report from Cairns, but it packs a punch with another two real big fish off Cairns released again yesterday.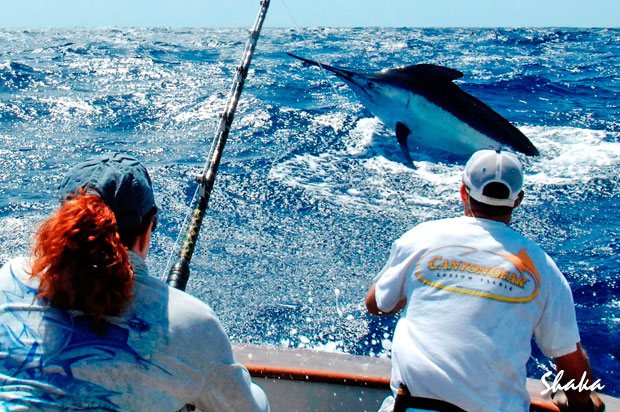 Capt. Jared Weir's Shaka put the lures out before many in the fleet had yet to get to the grounds. It paid off big time for his angler Lucy McCulloch who scored a 900lb black marlin straight up for her birthday! Congratulations Lucy – photo above.
Likewise, a later start for the team on Capt. Tim Richardson's Tradition. Tim put the baits in at just after 2pm after a  morning swimming on the reef for his guests. By 2:30, Laura had released the giant black marlin she had come for (photo below).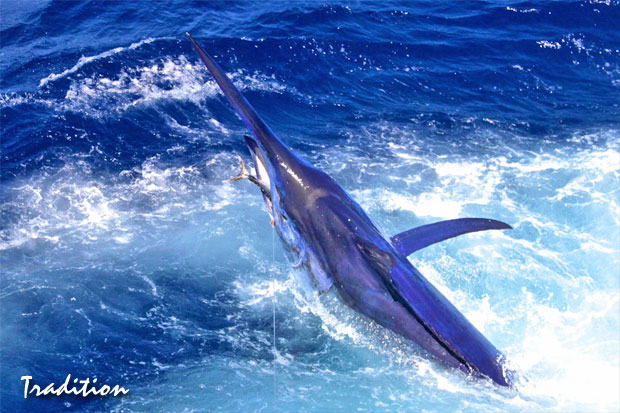 Laura and her husband Chris own a 63 Hatteras run by Capt. Brandon Mullar, who has also fished here a couple of times with Tim on Tradition.  They are retired from the aquarium business, and as a result have always wanted to come to the reef, and as such a big part of the day consists of snorkeling on the reef (I'm told they can name every fish species on sight!)
Chris and Laura had heard all the stories of how big our fish get, and yesterday were rewarded with a truly big fish fish for Laura after a quick 10 minute fight and a TBF tag the big fish was on its way again.
On what seems like another quieter day on the reef the only other reports I have are: I heard that Capt. Daniel McCarthy's Moana released two while on Capt. Luke Fallon's KEKOA we released this very healthy mid-ranger for Brett which gave us another awesome aerial display at the back of the boat and raised a couple more.