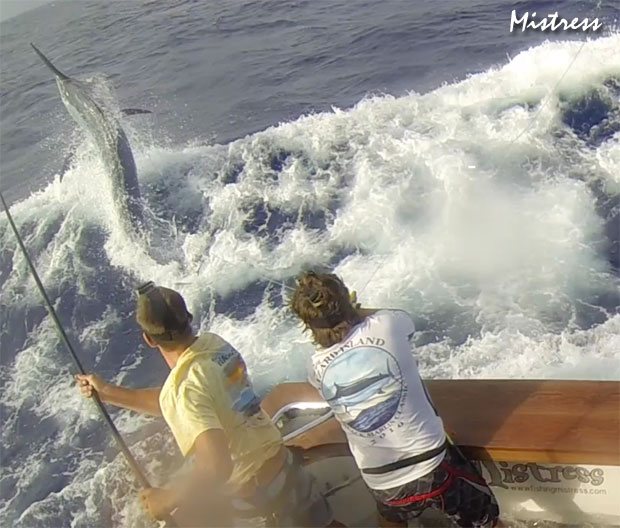 Port Douglas Marlin Challenge – Day 3:
Another slower day for competitors with just three tags. Above Grade because the only boat thus far to hit two tags by adding a fish that they put at 950lbs to Lisa. Chamois Free and Mistress got on the board with a fish a piece with Mistress' being one that Capt. Brett Alty put at 750lbs (photo above).
THe leader board is as follows: Above Grade with two tags from Gorilla, Althaldo, Revive, Think Big, Kyrenia, Chamois Free and Mistress each with one.
Outside of the comp: it was also a pretty slow day with a few fish encountered, but not too many caught. The lucky one of the bunch was Capt. Tim Richardson on Tradition who released two at 100 and 650lbs for his regular guest Brady on the first day of his 2013 trip (below).
Update: I heard from Capt. Corey Hard on Askari who tells me that with very small fish and big baits they only managed 3 from 12 in the last 5 days the biggest being 400lbs.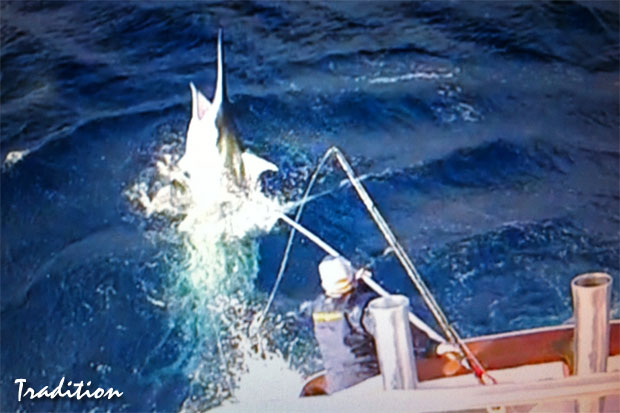 More from Fraser:
Another report by way of the Sunshine Coast's Rob "Smithy" Smith who tells me that Luke Simpson was on the Allure last Sunday when they released 8 blacks and 3 sails for the day. Spectacular fishing!