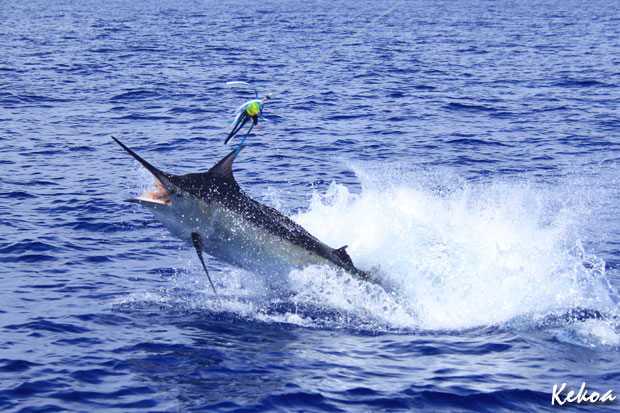 Cairns: Despite some bigger blue marlin being around just a few days ago, all was quiet on the blue marlin front yesterday. Several small to medium range black marlin were caught though a little wide of the edge among the remaining fleet fishing who have been doing it tough. Tim Richardson's Tradition is among them picking away with 1 from 4 for each of the past two days. We also got another on KEKOA for Vic from Vic yesterday as well (photo above). It will be interesting to hear what happens over the next few days as we move away from the moon once again.
Some of the southern based fleet have already started their journeys home. Capt. Ashley Matthews on Sea Fever is back in the Whitsundays and sent me one last pic from a 400lb-er caught at the Sea Mount last week.
More SEQ and Fraser updates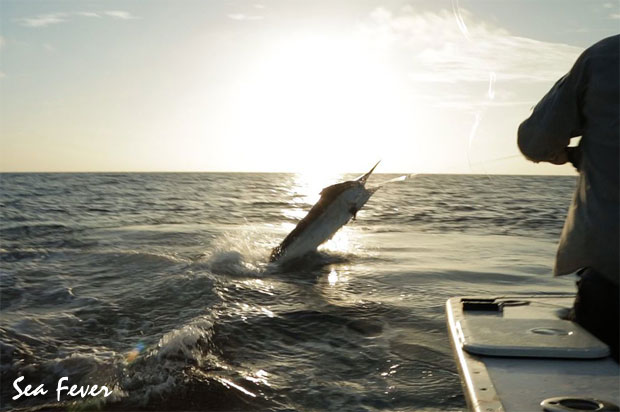 This one from Rob "Smithy" Smith who tells me he is just back from fishing two days at Breaksea on board Ruff N Tuff, a 7.5m platey owned by Matt Collinge with crew of Smithy, BJ Tompkins and Tim Bidey.  We ended up with 4 fin clip samples from the blacks for Sam Williams' research project on black marlin genetics.
On Friday they got a mahi mahi on the shoals, pulled the gear in and ran to the 13 mile where a bit of bite was and found success with a 15kg cobia raised off the teaser mullet on the downrigger and a sail on a skip gar on 8kg. They also pitch baited a black marlin on a Baitrunner and missed a couple more. The bait was great but moving south all day.
They found good bait again Saturday and played sail on 4kg for hour that was tail wrapped popping it on the button. Three more blacks were released on 4kg, 6kg and 8kg with plenty more missed!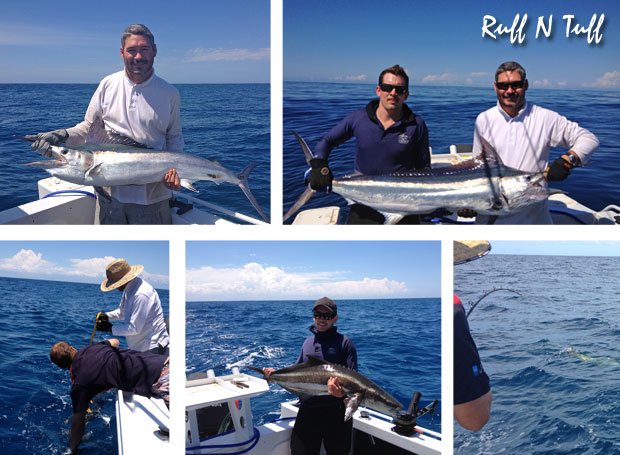 Smithy also reports that the Sunny Coast action from the weekend was Game Plan, Dan Smith's 5.2m Cruise Craft tagging a black and a sail, while Ymer tagged a sail and Grant Cooper's 25′ Luhrs, Jubilado tagged a striper for Lachie Downes, his first and the boat's first heavy tackle fish.