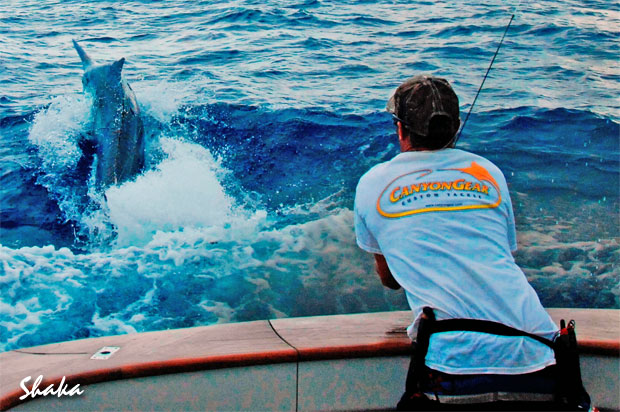 Another good day for Capt. Jared Weir on Shaka who found another big fish on the same spot as the day before releasing an 800lb-er. Likewise, Capt. Ian "Wobbles" Ford wrapped up his season on board Hot Shot with another nice one to finish at 750lbs.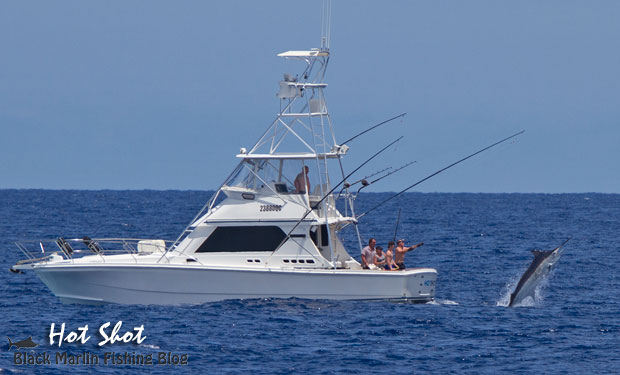 Other boats had mixed luck. Capt. Casey Dent's Levante started off a new trip with a 500lb-er not too long after baits in. And Capt. Tim Richardson on Tradition nabbed a little one about 275lbs for lady angler Leah Gath. Leah's son Stetson is back on board again as well – you'll probably remember Stetson fish from last year fishing with Tim during this same week who caught the 1220lb-er!
I heard several more had bites out of big fish and so hopefully there are more big fish stories to come over the next few days.