First one just sent in is not from Cairns but the recent hot little black marlin fishing on the Sunshine Coast. Thanks Conor – watch it here.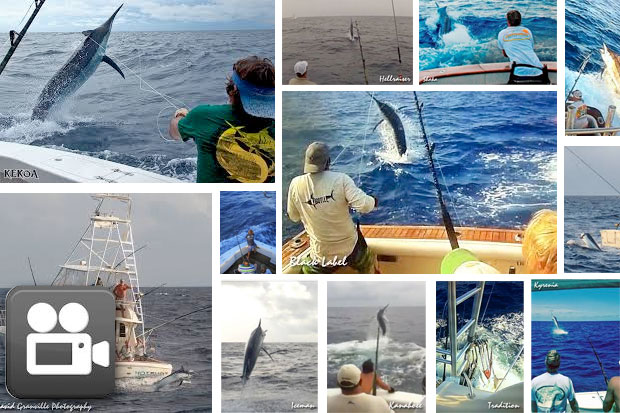 This is the collection of the professional fleet's Cairns Marlin Season Videos for the 2013 – or what I've been sent/found so far. More to come as the editing continues, if you have any to submit, send me the link via email.
Helmut 950 Cairns 2013
Helmut 900 Cairns 2013
Justin's Big One
Kasey Big Fish Movie
Art's Big Fish Week
900lb black marlin for Susan
Wildcatter Boys Trip
Murray Olden's trip off Cooktown
Release – Capt. Haydon Bell
Mauna Kea – Capt. Brent James
Clip from Rod Findlay on hot fishing week
Private boats
Lucy West
Lizard Island Black Marlin Classic
Kyrenia
Pete's Fish Cairns Black Marlin 2013
Again, if you have video from last season to add – send it in!