All along the coast – the absolutely teeny (read approx 3-4kg) black marlin to the better than usual size model at Port are keeping anglers occupied.
Capt. Kim Andersen and wife Natalie had a multi attack from these little critters releasing one from three in a triple header off Cairns yesterday. This a super early start for light tackle, but as Kim reports, not completely unheard of. Kim tells the story of another run of these small fish back in February of 1998 that our Dr. Fish (Dr. Julian Pepperell) was able to get dated back to a mid-October spawn – indicating another October spawn last year?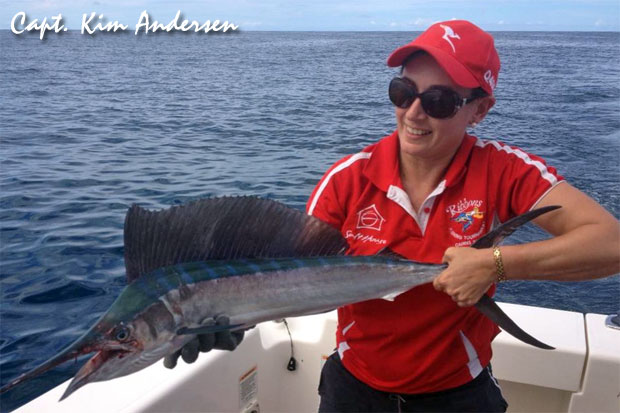 With the report of another almost identical sized fish released off Mourlyan on the weekend as well, fingers crossed for another great NQ light tackle season ahead!
Meanwhile the larger models but still 'little' blacks are still running hot off the Sunshine and Gold Coasts. On the Sunshine Coast, Conor Lynch reported 4-4-4 fishing on Ymer yesterday. Conor says they released a black and sail on 6kg and the other 2 blacks on 8.  (They fought the sail for 2 hours 40 mins before getting it putting it at about 45kg!) SCGFC Club Capt. Brent Higgins reported 5 blacks for Misty and 3 tags for Double Haul as well.
On the Gold Coast, Glanville Heydenrych went blue marlin fishing in his 20ft centre console Ocean Instinct and while the blue result was a 2-0-0, they went 3-3-3 on blacks, including one estimated at 80kg, on the way to and from. Glanville says it could have been a 10 marlin day if they had of stayed inside to target the blacks! Photo of one of the fish in action taken from nearby below.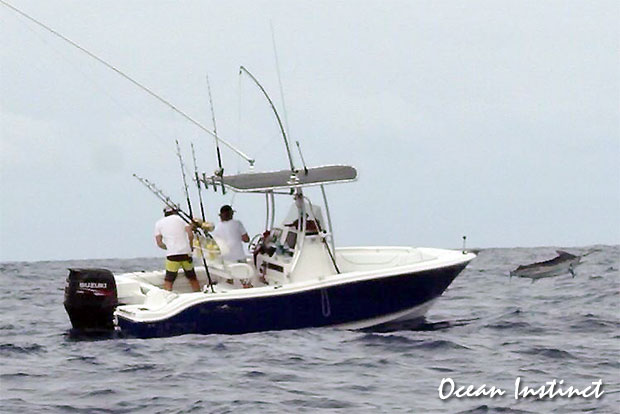 Also from Peter Jenyns delivering Tsukiji back to Brisbane yesterday. Peter says they slowed down and fished that stretch from east of Lady Elliot to Breaksea heavy tackle yesterday afternoon for a couple of by-catch wahoo and dolphin. Upon finding some bait just south of Breaksea they switched to light tackle and tagged this 25kg black and raised two more late in the afternoon.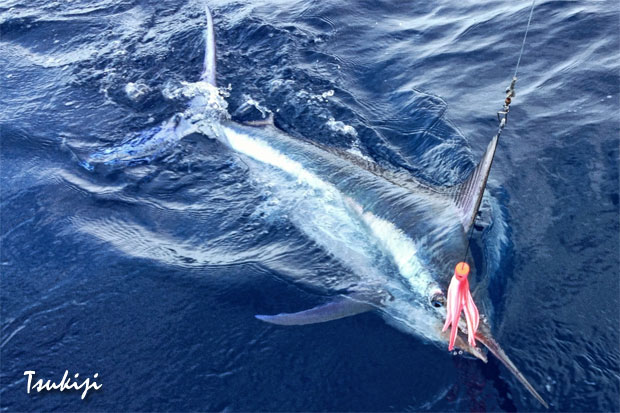 And then, all the way down at Port, after some reports of some very good sized blues being encountered out wide, Scotty Thorrington's Freedom released this nice black yesterday that they put at about 400lbs.  Big Fish Small Boats' Al McGlashan took this great action shot from next door.  Great photo of a nice fish!