Mooloolaba Billfish Bonanza
With 20 boats and 81 anglers competing there were 79 strikes, 65 hookups and 51 fish tagged. On the billfish side there were 5 blue marlin, 2 sailfish and 2 black marlin tags (and 42 other species).
Champion Light Tackle Angler – Aaron Weeks
Champion Heavy Tackle Angler – Jeff Payne
Champion Other Species – Tim Starling
Champion Male Angler – Jeff Payne
Champion Female Angler – Kristan Trask
Champion Jnr Angler – Max Proctor
Champion Boat over 7M – Big Business
Champion Boat under 7M – Dragon Lady
Champion MGFC Boat – Compromise
1st Billfish – Jeff Payne
Last Billfish – Scott Stahlhut
Gold Coast
There are still good numbers of blues off the Gold Coast. The Surfer's Paradise GSFC held their annual Anzac Shield event on Friday with 7 blues tagged for the day. The team on board Anger Management won with two blues tagged.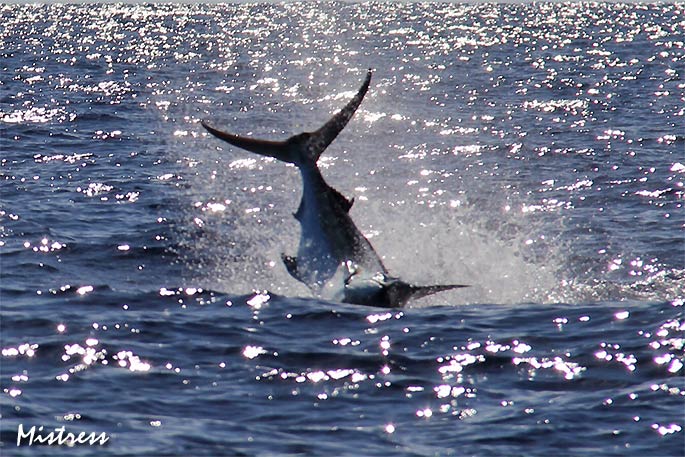 A catch up report from Capt. Brett Alty's Mistress and what Brett is calling the 'Rubber Hooks Report' as they went 2 from 7 on the blues as previously reported. Brett says the fish were going crazy and the bites were spectacular.  They jumped 3 of the line burners off as they were going crazy all over the ocean and pulled the hooks on the other 2. Of the two converted one was for Tim Otter and and the other to 17 year old Zac Harris. Zac's 15 year old sister Jami unfortunately pulled the hook on a nice fish over 200kg close to the boat.
Brett says this just shows how different blue marlin fishing can be day to day. Before Tuesday they had caught the last 7 out of 8 bites then went down to 2 from 7 using the exact same technique.  Photos above and below – thanks Brett!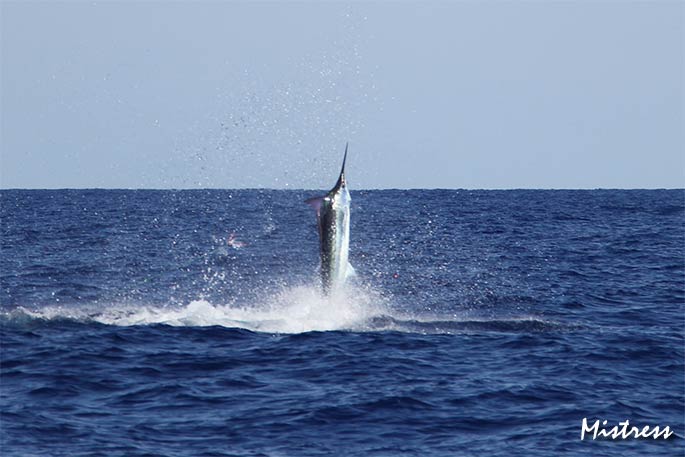 And also feeling the conversion pain on board Jugs yesterday. Matt tells me the went 9-7-1 in what was a really frustrating day, having fish up for 10 minutes at a time. But as always, it was great to see so many fish around!