And it's on on the Sunshine Coast! Report from David Granville on his maiden day billfishing in his new Cruise Craft Explorer 530 Cover Shot yesterday. David took his cousin Trevor who had never caught a billfish before, but by the end of the day he was an old pro!
Just 15 minutes after setting the gear he had his first sailfish. He then ended the day with 4 sails and three black marlin. Not a bad introduction and a great way to christen the new boat. David said they hooked nine in total for the day – one sailfish jumped on the line and broke them off and they also hooked an unknown beast which they fought for an hour and never looked like stopping. Maybe it was that swordy he saw the other day;-)
Gorgeous photos above and below. There are some more to share a little later!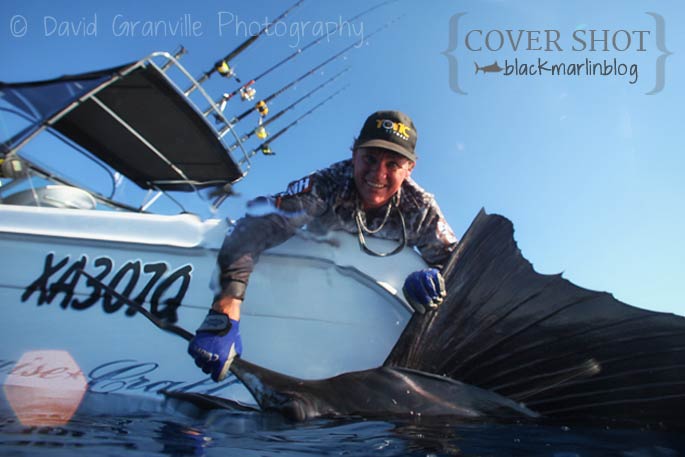 But it wasn't only David and Trevor finding the fish. Taking advantage of some beautiful conditions, Lachlan and Paul on board Catapult also recorded another great day going 4 from 5 with 2 sails and 2 blacks (photos below).
Lachlan reports that Darren and Greg Lee on Misty went 2 from 2 on a quick morning fish before work and Galaxy went 3 from 4 as well!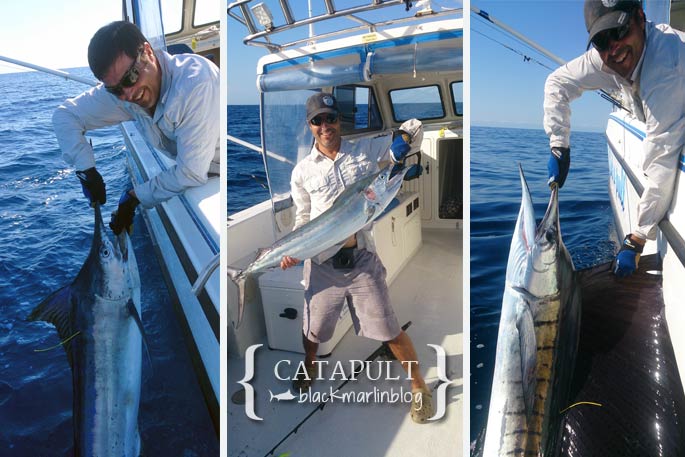 And last but not least, Smithy's Fishing Charters Rob "Smithy" Smith recorded his 40th billy of the season on Wednesday. Well done!
A great year for the bills on the Sunshine Coast too!