How often is your first marlin a grander?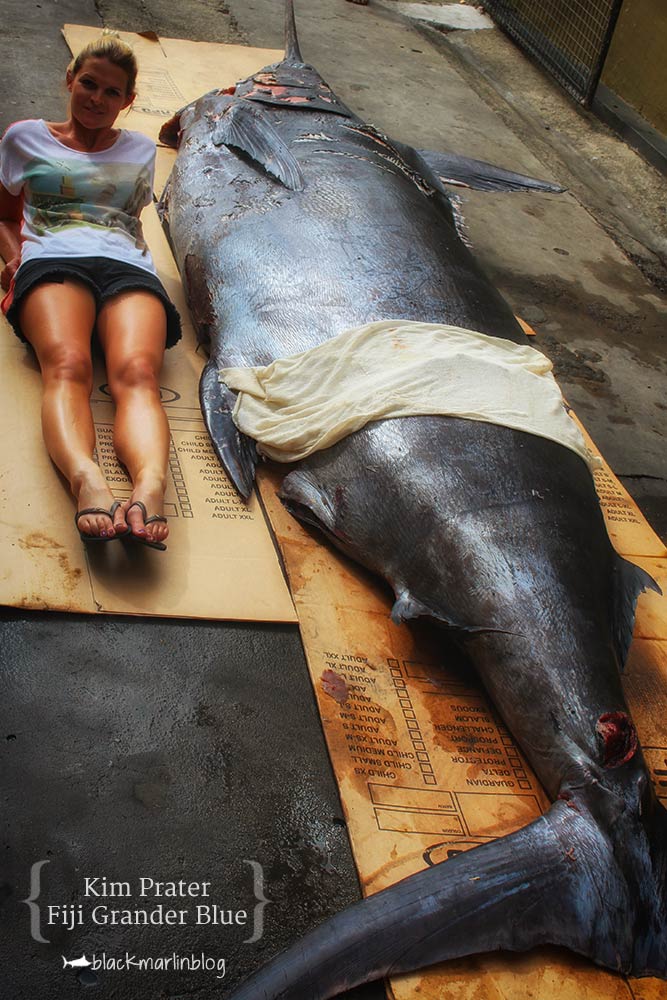 Prestige Charters' Kim Prater with partner Mike Schmidt have a fantastic story to share from the recent Denarau GFC club comp the weekend before last.
Kim and Mike were fishing together on their 27 foot Grady White and Kim had already landed a mahi mahi for the day which put Mike on strike. But courtesy of the fact that Mike had already landed his own big blue earlier in the year (weighing 216kg /476lb  and a Denarau GFC club record), it was agreed that Kim would take the fish should it be a marlin…and the next strike was!


Kim says that in split seconds she had the Black Magic belt back on (yes this is on standup!) and the fish was screaming line off the reel and heading straight down. In fact it didn't jump until an hour and 20 minutes into the fight. Chasing her around a 2mile area from the front of the boat for the first hour and 45 minutes, they were able to get a tag in on the 2 hour mark.  Unfortunately another 20 or so minutes later when they had her back to the boat she could not be revived and so was taken back to the island and to the scales weighing in at a massive 496.2kg (1094lbs)!  On 24kg standup tackle!
Congratulations Kim on an outstanding fish and fight!