Hi all – back on deck now after a few days away! And a catch up report from while I was gone:
From Townsville: A quick report from Curl Foster and the Graham brother's on their new boat, Chaos, that recently arrived on the big ship in Townsville from the US. They are taking the boat back to the Sunshine Coast but stopped at Bowling Green for a quick fish on the way through going 5 from 7 before a small hiccup saw them returning to Port. Am sure they will have another go on the way through once the weather improves again!
Off Cairns: Over the weekend Capt. Alex Johnson's Shikari landed this one from a double header off while I heard yesterday that private boat Kyrenia went 4 from 7 off Port. Capt. Damon Gruzdev reported that all the fish were between 10 and 15kg except for one bigger fish they lost that wore through leader.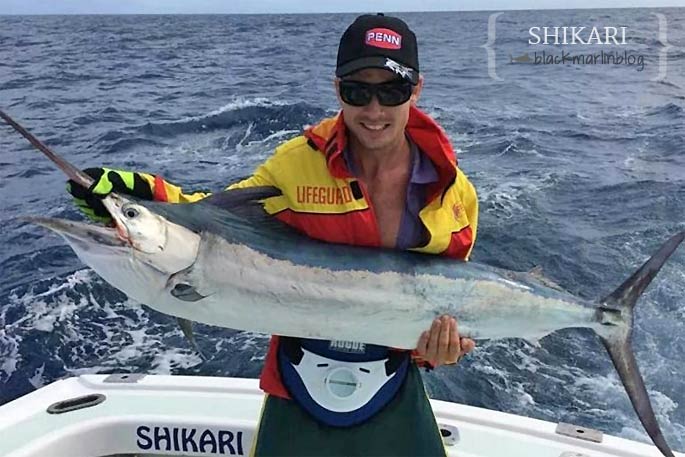 And Marlon Batty sent me this pic of a little brute caught on a handline. Marlon said that it was the first marlin on his boat and goes to show you don't need a big rod to catch marlin!