Cairns Big Black Marlin:
On Capt. Luke Fallon's KEKOA on Opal Ridge and heading north, we released our first fish for the trip at 800lbs for 15 year old Josh. Josh is returning to fish with us again for his fourth year with regular, father Jason "The Hass" Hassett and Josh's mate Harrison. And after 4 years, Josh has a new PB – in the past, Capt. Luke has always made the call whether it would be a fish for Jason (bigger fish) or Josh in the chair, but on this one, Josh didn't even hesitate beating everyone to the rod and giving no mercy. Go Josh (photo above)!
And another youngster and keen young angler from NZ, 13 year old Harry Green caught his first black marlin, yesterday at the bank on board Capt. Steve Ahlers Hellraiser at 80 kg marlin, followed by a slightly bigger one at 100 kgs (photo below). He's out to increase his PB again today!
Up further to the north, Capt. Laurie Wright on Calypso released a smaller fish and had a bite out of another.
And a catch up report from some great fishing late last week on private boat Reel Cross. Keith "Stretch" Heaney spent 3 days aboard releasing four fish including a couple of nice ones at 800 and 750lbs on Blue Dog lures and a 300 and 150lb-er. They also lost two more on lures and raised 3 that didn't bite at the Bank.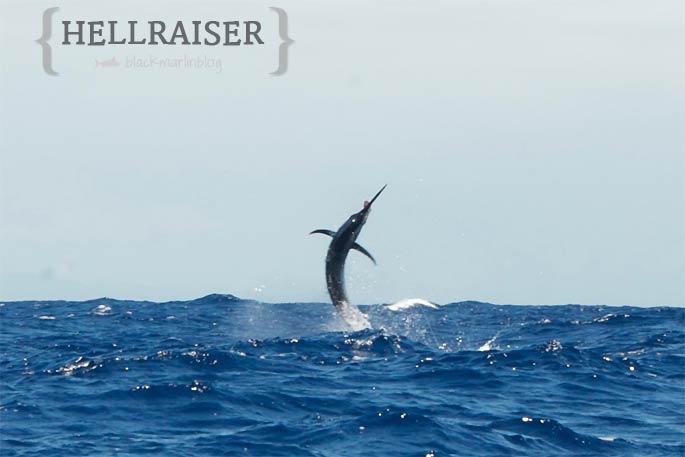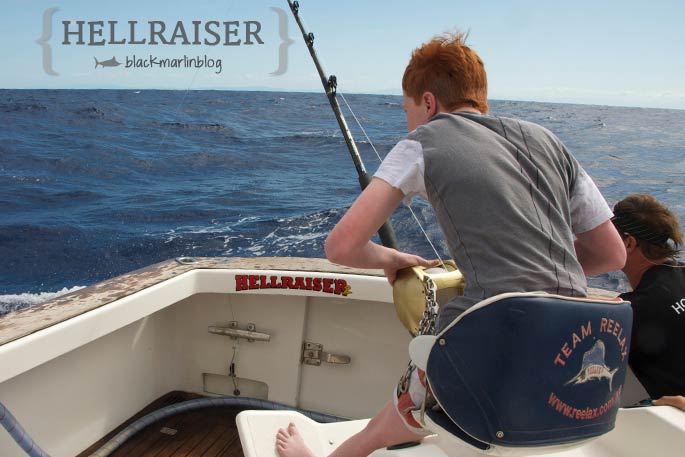 Yorkey's Knob Light Tackle Slam
We had 10 boats competed this year with 9 billfish tagged as well as 23 game fish including a pending women's record for a 16.9kg yellowfin tuna caught on 10kg line.
The Champion Boat over 7.5m went to Sharon and Paul Poulter's Think Big with Sharon also taking home the Champion Female Angler award. Paul tells me that one of Sharon's fish (2.2m sail!) was caught on the 4kg eyre rod which they won at the briefing and completed with a Talica reel and spooled with 4kg on the shot gun gave her a tough fight!
Other winners were:
Champion Boat Under 7.5m Reel Nice Mike, Darcy & Thomas Hallam.
Champion Male Angler Dean McMahon, Ka-Ching.
Champion Juniors Darcy & Thomas Hallam, Reel Nice.