The was some really awesome fishing from Capt. Laurie Wright on the wheel of Calypso yesterday (before handing back over to Capt. Tim Dean today).  Laurie tells me that on their way back south to Cairns, the went 3 from 4 for the lads from Victoria. The fish were 150 and 990lbs+ (pics) for Jason Benbow and another nice 750 for Cookie. What a great day and a great way to end the trip! Congrats guys, great fishing!
Still heading north on KEKOA, Capt. Luke Fallon put another junior angler onto his first big black marlin with Harrison getting his turn in the chair for this one.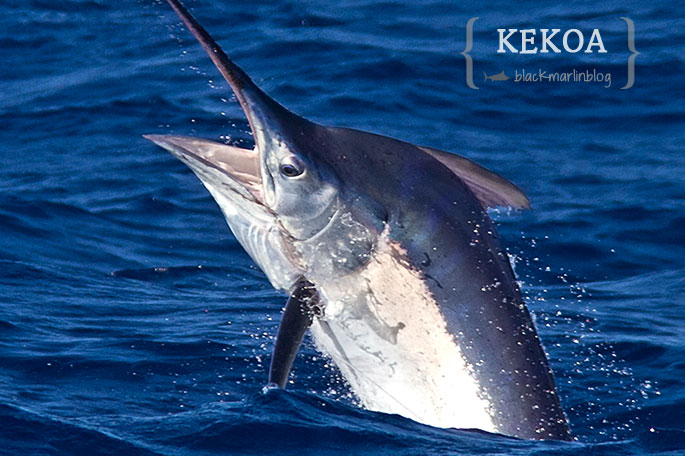 And further north still, Capt. Tim Richardson welcomed regulars Pete and Lydie back to the reef yesterday. Tim tells me that it is Pete and Lydie's 9th season fishing with him and they were celebrating last night – a fish straight up for Lydie on 50lb (est 300 photo), and big party celebrating the Tradition turning 15 years old.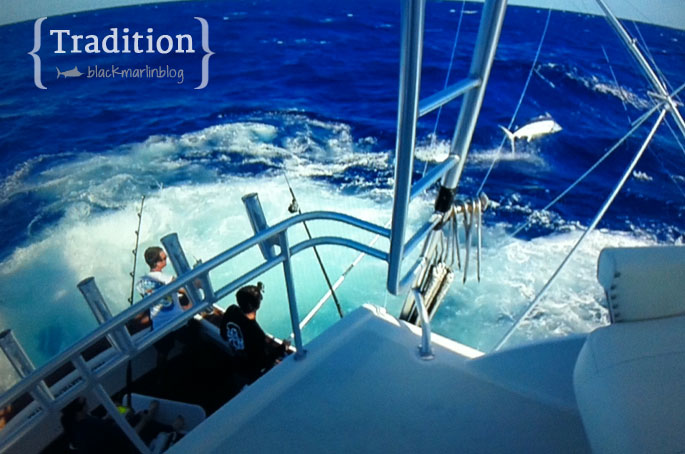 I've heard it from a few people that the phone service on the reef is a little iffy this year. I didn't have any phone overnight so there may be reports I've missed which I'll add in once I receive them!