A couple of tournaments are kicking off today. Good luck to all competing in the Weipa Billfish Tournament and the Sunshine Coast GFC Spring Shootout! And another tournament, I've added the Makaira Bullfight Heavy Tackle Tournament on the 14th-16th November to the calendar as well.
Apologies for the lack of report yesterday. The reef grapevine is still finding its feet in 2014 with a different set of dynamics due to technology.  The Channel 21 repeater in Cooktown is non-functional due to the cyclone early in the year and I'm hearing the phone service is poorly though I find it mostly the same as last year so far :-)
—
So this is what I know:
Capt. Daniel Carlson's Little Audrey started his season out with a bang with a 4 from 5 to 500lb yesterday including 3 from 4 in 45 minutes of hot fishing in the Middle.  Great start to season 2014!!
I also heard that Capt. Corey Hard from Askari headed out yesterday morning from changeover and caught a real nice one straight up.
On KEKOA, we caught this one for Josh (photo) on the late bite while nearby Capt. Tim's Tradition also got a 200lb-er for Pete before lines in.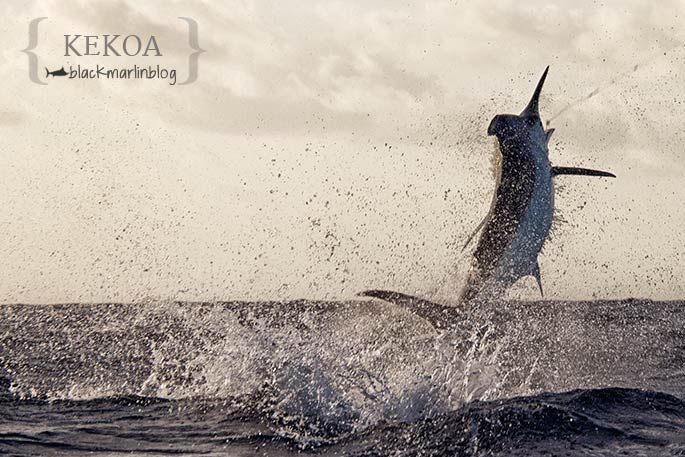 Catch up reports:
We went past Capt. Haydon Bell who is on the wheel of Kanahoee this season and he gave us a run down of his last few days on the way into Cairns for changeover. He caught three in the middle Wednesday and caught two the day before including a big one the day before that.
I heard Capt. Bobby Jones' Iceman caught a couple at Lena Thursday as he heads south again back towards Cairns, and Capt. Steve Ahlers Hellraiser caught one down that way as well. Update: Just received a photo (screen grab) of Steve's fish below – thanks Steve!