Capt. Dean Beech had a year away from the reef, but it didn't take him much time to get back into the swing on Onsite this year notching up two big fish at the upper Ribbons yesterday.  The first for Grant Murphy that he put at 950lbs+ and then less than two hours later, another big one for Graham Whitaker that he put at 1100lbs!  This caps off a busy few days for the boys who are now on 5 for their first three days of the season (with the other 3 in the 200-300lb range). Photos above and below.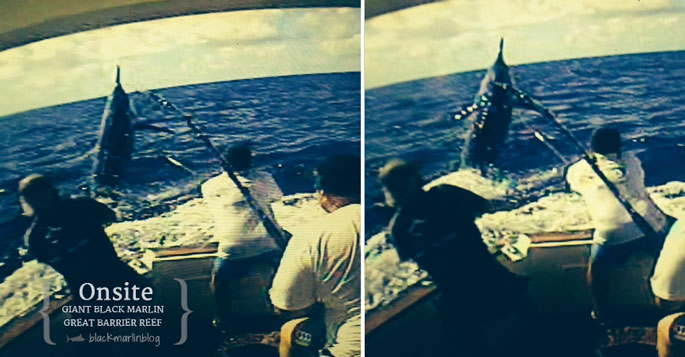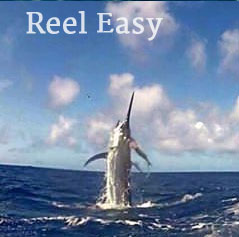 Likewise: he may be in a 'small' boat but Sea Fever's Capt. Ashley Matthew on Reel Easy just finished a top four days for his guests from Airlie Beach with another fish that he put at 800lbs (photo right) nearby.
Down the bottom, Brett "Changa" Chain is back on the GBR and yesterday fishing with Leon Akritidis on his 28ft Carolina Classic Defiant for bait up to Cooktown for the tournament. At 2:30 they decided to switch to heavy tackle and fishing into the anchorage at Opal. Less than an hour into it and they had the massive bite on our Zacatak Cracker lure from the big girl. Changa says it's definitely the biggest fish he has caught whilst privateering. With only 3 on board, it was fitting that Leon was the angler (on standup 80!) for his biggest fish and Mario Zac was on the leader. When she was released she had a couple of smaller male fishing tailing with her. Great way to start their couple of weeks up here for Lizard Island Black Marlin Classic! Photo below.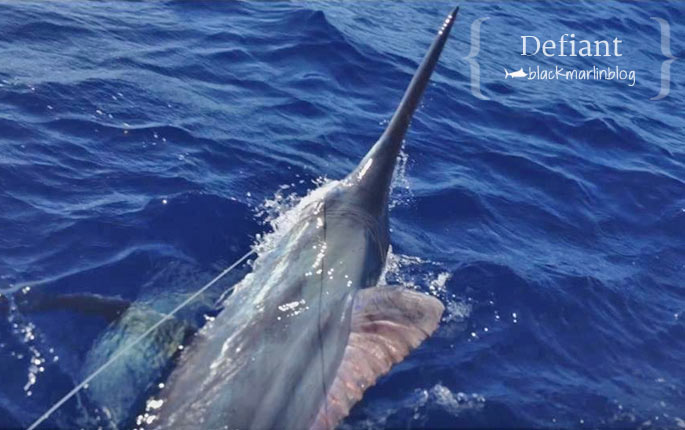 Back up off Cooktown, with Capt. Luke Fallon on KEKOA, we headed out for the first day of our overnighter with PNG fisher's Niki and James Collins who were keen to get onto a big black marlin after some good years fishing for the smaller blues off PNG.  Niki was first in the chair and after a false start with the big girl stealing the scad, she came back for another go and another scad. This time she stayed connected and hooked firmly in the corner of the mouth, gave Niki a tough 50min fight before release.  Capt. Luke put her at 850lbs, photo below.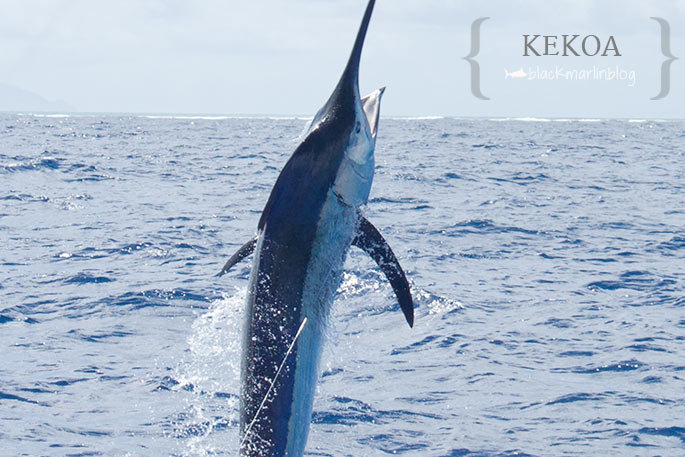 Iona II's Capt. Adam Jordan also went two from two on the first day of a new trip with Peter Cardilini and Roger Gentle at 400lbs.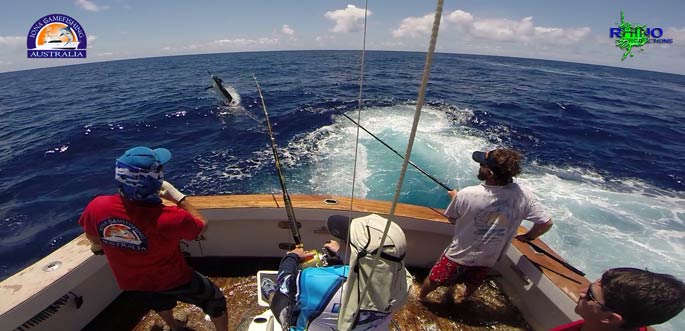 And catching up: Little Audrey's Capt. Daniel Carlson finished up another 5 day trip with 6 from 11 all between 300 and 450lbs.
And Capt. Steve Ahlers on Hellraiser likewise, after I told you about his big fish from Monday, has  finished 4 four days with Russell and Monique, notching up 6 fish, a  350, 800lb+, and 900lb + for Russell and 1000+, 350 and 400lb for Monique. 800lb + picture below.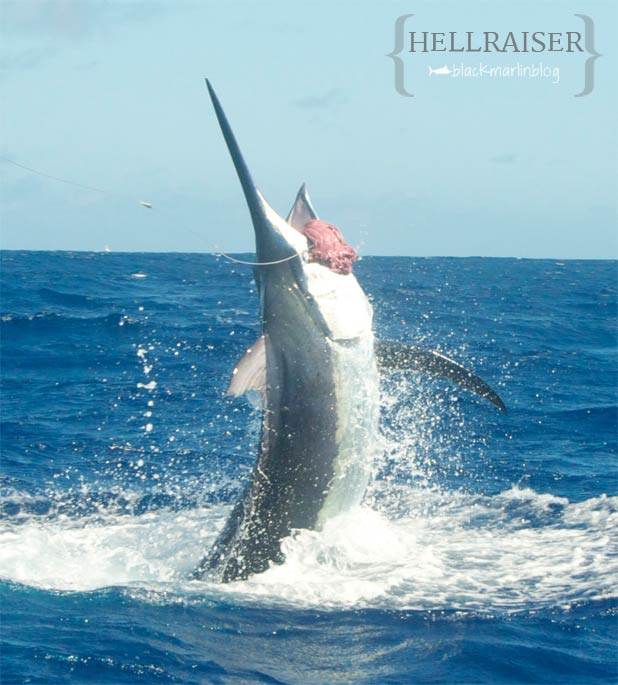 Late report from Glanville on Capt. Bill Billson's Viking II who released one from two smaller fish.