While I heard that its been tough again at the bottom, the fishing is still pretty good up the top. And it's still good for Capt. Corey Hard on Askari.  Corey added another 4 fish again yesterday including a 900lb which Corey said tested the boat angler and crew in the conditions – but had a great result with some amazing footage and still photos. They also caught a crazy 650 and 400lb-er.
Nearby on KEKOA we converted two at 750 (photo) and 200lbs for Jada and had a bite out of a couple more smaller fish.  Jada is enjoying her daily workout and 'rinse' in the chair in some very different conditions than she is used to in Hawaii ;-)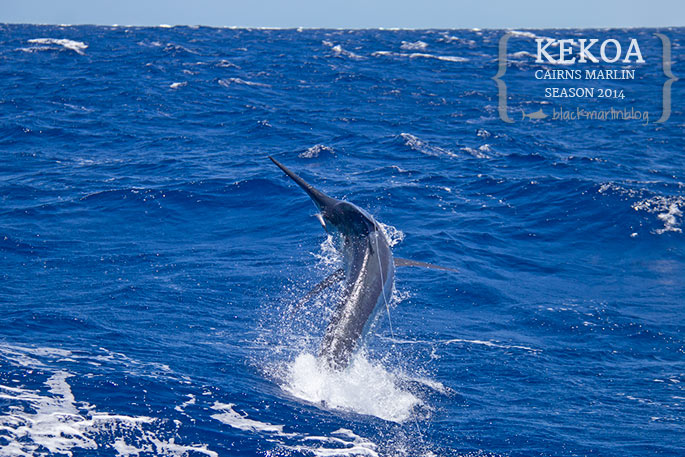 I also heard that Capt. Tim Dean's Calypso caught a couple in the middle (update: 450&600lbs). While Capt. Jared Weir's Shaka made their first appearance on Number 10 yesterday as well with a small one.
I saw Capt. Russell Caporn's Kaizen catch this one (at top) but not sure how he finished up.
And that is all that I know!