Another big fish reported yesterday with Capt. Brett Goetze's Amokura releasing a nice fish that he put at around 900lbs.  There are a few more bigger fish showing up amongst the wrigglers now which is good news as the season kicks into gear.
Brett tells me that the fish was one of an unsuccessful double header though luckily it was the big fish that stuck. The angler was Chris Herbert who is a regular to the reef though usually on his own boat Absolute
(photo below).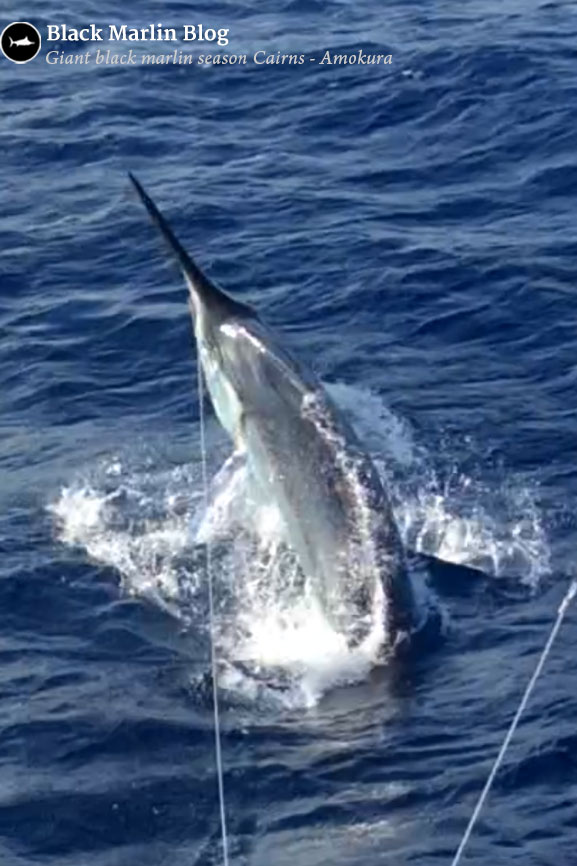 This fish aside, it was a quieter day on the reporting front with just the one other report coming in from Capt. Tim Richardson's Tradition who released a smaller fish as well.
Update: Report from Capt. Laurie Wright on Calypso who tells me that they have gone 4 from 6 on small fish in the past three days from Opal to Escape Reef.
Underwater photo at top from Justin Ryan via Lachlan Tuckwell of one of Kamikaze's fish from yesterday's report.