31 boats fished the Solitary Islands Game Fishing Club's Heavy Tackle Challenge at Coffs Harbour last weekend, which is now in its 5th year. The weather was a bit ordinary both days, switching from northerly to southerly, but there were marlin about.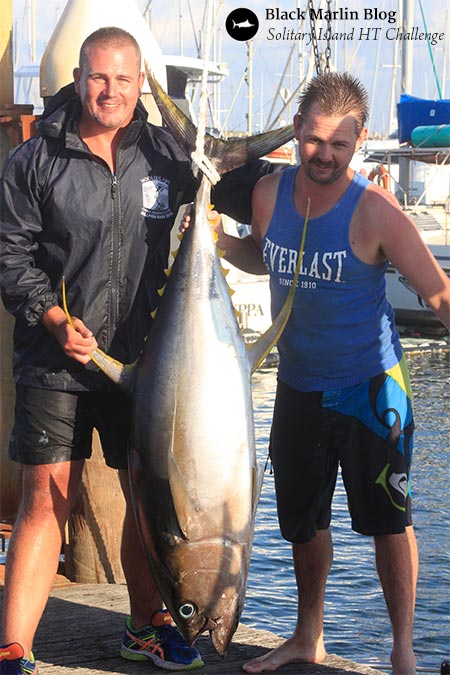 Three blues, four blacks and a striped were tagged on Saturday, and four blues, three blacks and a striped on Sunday. Wahoo filled in the time between marlin bites, as did a few mahimahi, and the guys on Madzmia boated a 46 kilo yellowfin tuna.
Champion boat was Secret Men's Business from Port Macquarie with four marlin, followed by Foreign Exchange, On Business, Mustang and Hemingway.
Tournament dates for next year are March 25-26, 2017.
The club also raised $1400 from a percentage of the calcutta money and items auctioned at the presentation dinner. Well done, SIGFC!
On a side note: interesting to see that after 50 days fishing at Port Stephens, catching plenty of blacks and blues, Capt. Scotty Thorrington's Freedom finally caught a striped marlin yesterday which was one of 3 from 4 (the other two being blacks).
And a catch up report from Jesse Peel who fished the Gibber Monday last week for a fish they put at 100kg which took 3 hours on 10kg!!