Cairns Marlin Season
More reports from up and down the reef.  Capt. Bobby Jones continued his tournament winning form with another four from four on Iceman yesterday. Meanwhile likewise ending a great run on board C'mon Aussie adding two more of their latest trip before heading back into port with two more at 200 and 300. That makes 13 in 7 days for this trip. A pic of the fish that Capt. Jared Weir put at 850 from Monday below. Braden Byrne on the leader!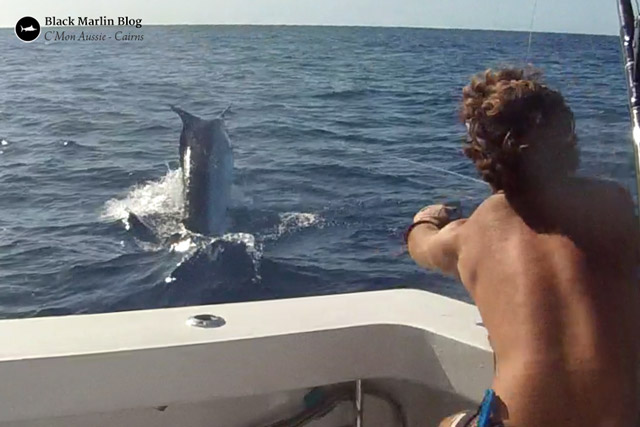 Capt. Steve Ahlers Hellraiser has had a big couple of days with a fish that he put at 950lbs++ for local Lure Shop owners Russell and Monique.  Monique opened the account with the big girl and Russel added nice one yesterday they put at 700+.  Photo at top of Monday's fish and below from yesterday.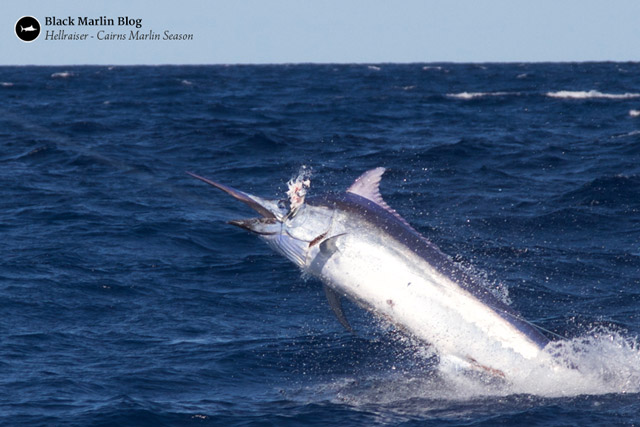 Other boats adding fish along the reef included Capt. Craig "Sparra" Denhams' Hot Shot and Capt. Luke Fallon's KEKOA while Capt. Daniel Klein's Cookie had a bite out of a really big one but unfortunately couldn't convert!
Townsville, Myrmidon
Report from Townsville clubbie Renee McKenzie who was Mick Dykstra's Reel Crazy for a trip to Myrmidon last week. They managed 3 fish to the boat 150-300lb, 2 for first timer Ben (always good to see).  Renee said the fish were definitely on the bite. They had a double header and a fish eating the bait as it went in the water at the back of the boat. Also plenty of 20kg yellowfin and big dolphin fish. Other boats out including The Chapel, Maximus, Redemption and Bite Me also all saw fish.