Catch up report from Capt. Corey Hard's Askari at the end of a 7 day trip of a lifetime for his guests from the US Bill, Vince, Tom, and Eric.  They released 19 from 33 bites over the 7 days including 2 big ones, 2 mid rangers and the rest up to 300lbs.  They had a triple header which they caught one of, and two double headers which they caught one each.  Corey says it was a great fun trip with great people.
And Linden Stadium turned it on again yesterday for the select few!  Capt. Kim Andersen on Adrenaline went 2 from 2 putting Rob Cox onto a fish that Kim put at over 1000lbs, his first grander after 10 years of fishing. I snapped this shot from nearby above.
And Capt. Steve Ahler's Hellraiser also continued his run of nice ones with Sue and Shaun who also went 2 from 2 with one they put at well over the mark. (Photo below.)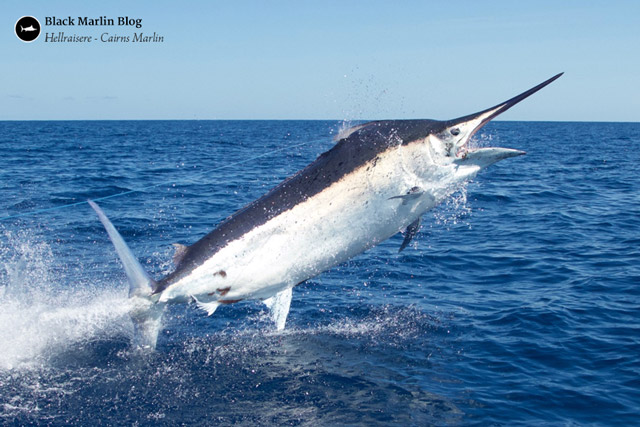 And Capt. Ross Finlayson's Top Shot also released a big one for angler Alex (below) in some extremely calm conditions!