After a quiet day the day before, a few boats put out the lures and elected to head wider yesterday on a search for fish.  But in the end, the fish returned to the edge in good numbers!
For us on KEKOA with Capt. Luke Fallon, we went wide for a blue marlin first up for angler Vic. And then returned to the edge where we found a patch of water for four more blacks.
Capt. Ross Finlayson's Top Shot also found the numbers converting 3 from 7. And Capt. Tim Richardson's Tradition finished his trip with one before heading into Cairns on changeover.
But the day belonged to the little boats in the fleet firstly with Rhys Moore's Great Northern who fought and released a big fish estimated at 800lbs for Jack Moore (photo below). They finished up 3-3-2 for the day with a 400 for Adam Paynting just after lunch as well.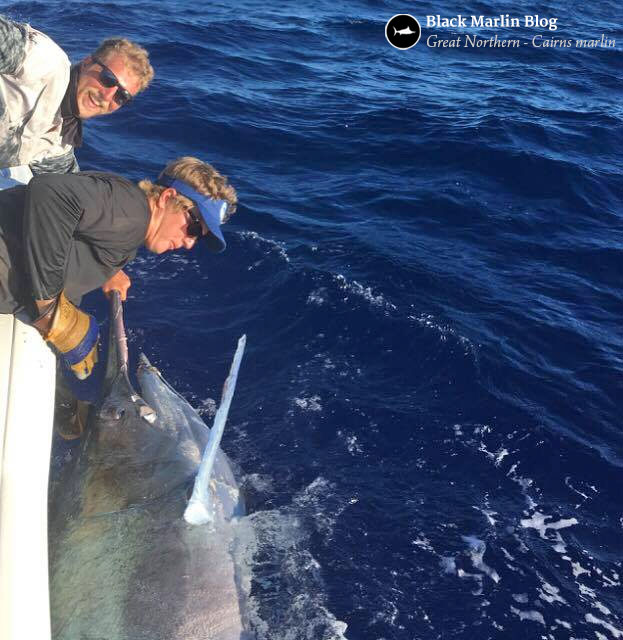 Then last up and letting her go well after 6pm when the last of the boats were heading to the anchorage, Nathan Green's Pelagic which he trailered up here from Central Queensland (and has spent much of his three week trip on land waiting out the weather) let go a real nice one for Nick on the standup tackle.  We've spent a few days fishing around these boys, including the one and only day they were able to get out in the middle Ribbons before the weather set in, so it was only fitting that I was able to get some shots for the pool room for them of the fish from nearby (top).