Catching up this morning from the last two days of fishing as I took the day off yesterday being my first day at home off the boat! I had a great day in case you're wondering ;-)
Saturday, on Day 2 of a 5 day trip Capt. Casey Dent's Zulu went 3-3-3 ranging from 200lb to 800lb. They followed up again yesterday with smaller model and missed the bite out of a bigger model.
Capt. Ross Finlayson's Top Shot finished up his live aboard season yesterday with 2 from 2 including a big model on the lures in the morning and a smaller fish later in the day.  They also got one from a double of sails Friday.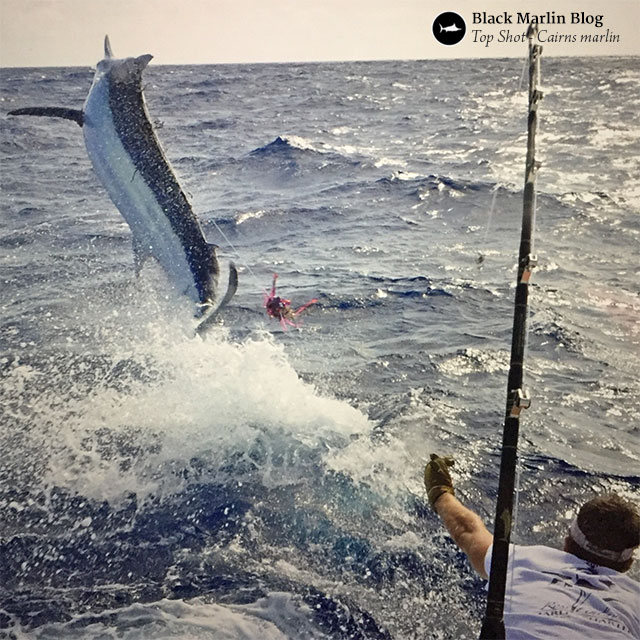 Capt. Tim Dean's Calypso went wide with the lures on Saturday for a blue and returned to the edge to add a black. Yesterday they added a 450lb for Tim, and Dean (from Oregan USA) unfortunately lost one about 900 into the fight.
Ian Ziebell has been watching the reports religiously while working away and is finally home with a chance to get out there yesterday in his trailer boat THIRSTY with angler Damian Perrygoing  3 from 4 the biggest Ian put in the 750-800lb range as well as 2 smaller models at 500 and 200.  And another trailer boat following up on their big fish the day before, Rhys Moore finally decided to have a go on the rod himself on Great Northern going 1-1-1 on a 350lb model on Saturday as well.
And Capt. Russell Caphorn's Kaizen reported a good start to their trip Saturday with 3 from 4 bites including this nice one that Russell put at 900lbs for first time angler Dave below.

Another another 'way home' report from The Outlaw this time with Capt. Ian "Wobbbles" Ford who is delivering the boat back home and had 4 strikes and tagged 3 blue marlin yesterday at the top of Fraser all in the 3-400lb range. Thanks Hayden for the update!
Groote Eylandt Billfish Tournament
A catch up report from Jason from Groote with more boats out and plenty more fish being seen. Combined stats for Friday and Saturday are 77 raised, 36 hooked and 21 tagged fish.
Jason reports that the vast majority were sails, but a higher than usual percentage of black marlin were also reported ranging from tiny sub 10kg rats to decent heavy tackle size model on 6.8m trailerboat Delerious on standup.
The boats were out for their final day of fishing yesterday so stand by for the results!
There were a few more tourney's over the weekend so hopefully the reports will come through soon as well!