More fantastic, and as it turns out, pre first-cyclone-of-the-year weather off Cairns saw the opportunity for Rhys Moore to head out wide with Scott Winkworth and Jason Preece in his trailer boat Hammer for a 2-1-1 blue marlin wide of Linden Bank.
Glass calm as you can see! Both pics taken by Jason.
But thinking of everyone a little way south as the cyclone looks set to form today.
Update: Luke & Mark Bird on C-Girl fished Friday & Saturday morning releasing 2 from 6 outside Linden Bank. 5 Blues crashing lures on the Friday & releasing a juvenile Black Marlin on the trip home on Saturday morning.
On the Sunshine Coast, and just a week out from the Sunshine Coast GFC Classic, Paddy Diamond and Lachlan Tuckwell on Catapault scored a 2-2-2 on blues for anglers Pauly and LJ (first blue) and steaming home for a late lunch. They had the lines in 0645 and tagged the first fish at 0707!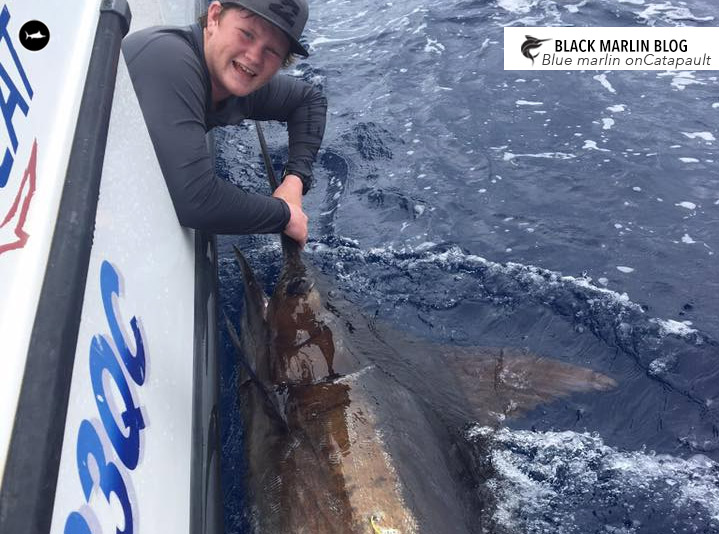 And good luck to all competing in the Solitary Islands GFC's Heavy Tackle Challenge which starts today as well!