Some more good fishing off the Gold Coast this weekend with Lorraine on Capt. Bobby Jones' Merlin releasing 4 from 5 blues on Saturday in the 300 to 45o lbs with Capt. Ross McCubbin and Capt. Craig "Hook-in-the-foot Sparra" Denham on board for expertise ;-) Ross was out again Sunday but only saw 2 stripes that didn't hook.
Good to see Jesse Hill's Reel Teaser turn his luck around from the week before with a 3 from 3 yesterday for Andy Kelly at 70, 100 and 180kgs included this double billed model below!  Great fishing in trying conditions especially for a trailer boat!!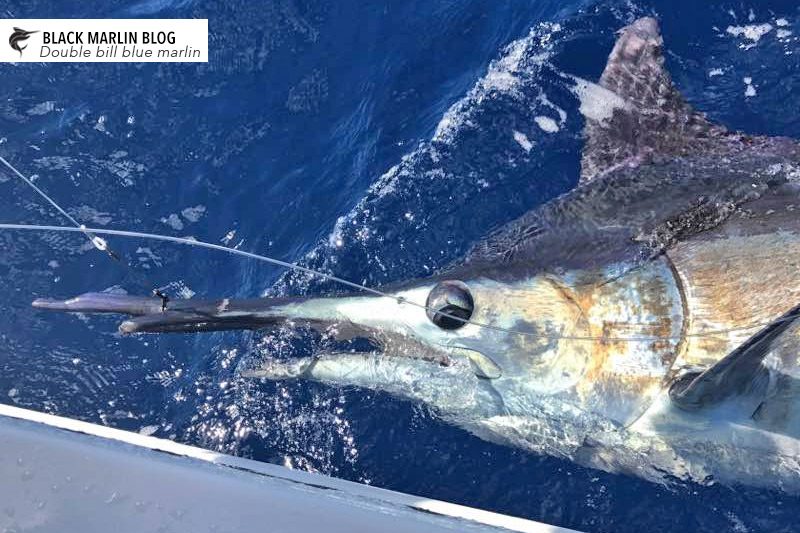 And the Caelli's and Casey Harrison on Jugs also went 2 from 4 yesterday, and a few more boats reporting fish on both days as well!
In other news it the time of year when the odd juvie black marlin start to show up in North Queensland. And they are! Last week local fishos Paul and Sharon Poulter released two in the sub-10kg range off Cairns in two consecutive days.  And Capt. Ross Finlayson's Top Shot also had a double up last week as well.