Some awesome fishing from The Big Boat Shed's Joel McKenna and team on his Entourage to take home the win in the Yorkey's Knob Light Tackle Slam held over the weekend. They finished with 11 tags in the two days of fishing made up of an 8-6-5 on Day 1 and 6 from 7 on Day 2. Joel told me they had a double and triple header in there too which meant he had to come down from the flybridge and tag a fish! :D
Ron also took out Champion Male Angler.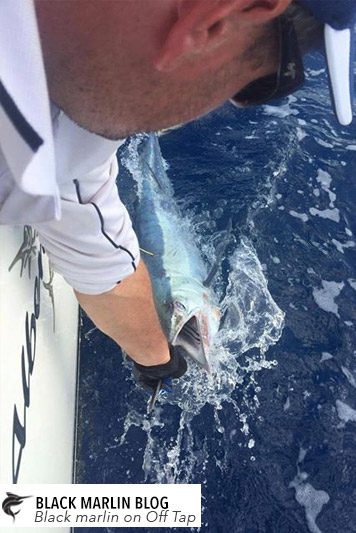 The all female team on board On Tap were runners up with 9 tags and Champion Female to Zara.
Joel said that while the weather wasn't too bad for the bigger boats in the 7-odd boat fleet, but the little boats copped a bit of water!
Full results:
Champion Boat Over 7.5 – Entourage
Champion Boat Under 7.5 – Done Deal
Champion Male- Ron Mckenna (Entourage)
Champion Female – Zara (Off Tap)
Champion Junior – Matthew Leeson (Entourage)
Aside from teh top three boats who accounted for 26 odd tags, there were a lot of of boats tagging 2s & 3s.
The next comp on the NQ calendar is Innisfail on Aug 3 and 4.
Outside the comp:
Capt. Corey Hard's Askari also spent a half day on the water yesterday for 5 juvies. More great fishing!