The big marlin season continues off and north of Cairns as the rest of the fleet hit the water this week!
Capt. Bill Billson's Viking II added another big fish to their tally yesterday with a fish they put at 750lbs on a lure not long after putting them in the water. Up the Middle Ribbons, Capt. Brad Curtis is at the wheel of Calypso this week and released one they put at 850lbs yesterday. They have caught 5 in 5 days with a couple of bites day including a 650lb as well as a few 2-300lb fish. Jonathan Poole was angler and his brother on board for the trip.
And on the private boat side Jason Preece on Hammer reports 1 from 3 on an overnighter at Linden Bank on Monday Tuesday.  This one was for Dylan Brier-Mills on the rod. Another great action shot from Jason at top!
And up from the Gold Coast Luke Wilson on Strait Shooter, Grady White 305 Express went 1 from 2 in a late afternoon hot bite (pic below).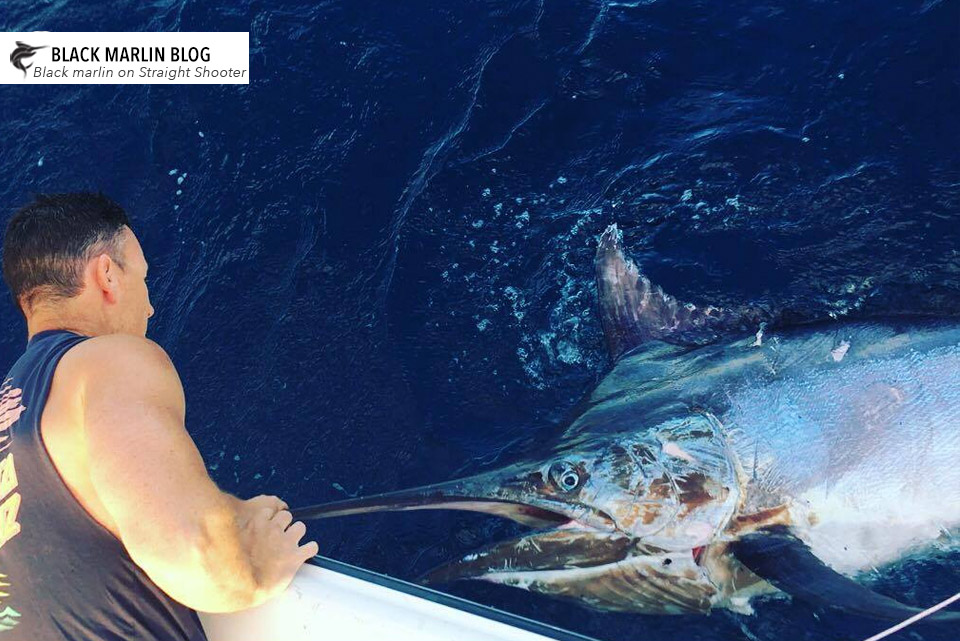 This weekend is a big tournament weekend with the Australian Junior Billfish Comp in Exmouth, the Sunshine Coast GFC's Spring Shootout and Weipa's Billfish Tournament all happening.
And last day for shirts! Only limited amount now and the rest will be available for purchase/pick up on KEKOA. (3XL sold out, 1 XS remaining!)