The fleet has split north and south with the bite harder to find but certainly still some good fish amongst them!
Capt. Daniel McCarthy on Moana III put IGFA rep Ichiro Takahashi onto another nice fish that he put at 900lbs. While Capt. Craig "Sparra" Denham's Hot Shot went 2 from 2 smaller fish.  The Dreamin' On team also announced another grander for the big extravaganza, this time on Capt. Chris "Sharky" Miles' Levante.  Jeff Choe editing extraoidinaire on Dreamin' On tells me that they have some awesome footage of the fish, that Sharky put at close to 1100lbs for angler David Keianth. Can't wait to see it!
Capt. Ross Finlayson on Top Shot sent me the pic below of a real nice fish on Sunday that he put at 999lbs! Ross also says that they caught a couple of bewdys during the tournament as well. And Capt. Tim Dean on Calypso was back in port overnight on changeover after a 1 from 1 yesterday.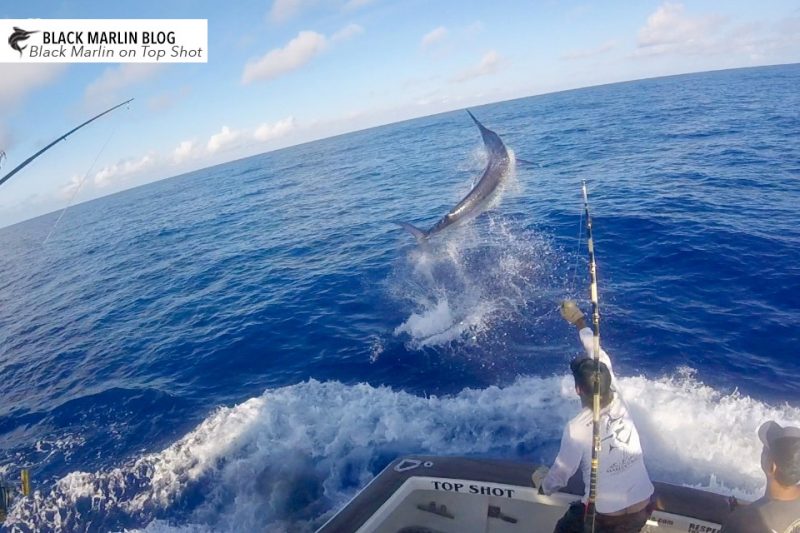 And a report from Grant Thompson on his boat Cjig fishing south from Hamilton Island home  the Gold Coast and taking his time fishing along the way.  Grant says they caught a sail at North West, 1 black at Lady Musgrave and then went 4 from 6 today off Fraser yesterday which was 2 blacks at 150lbs and 2 blues at 400lbs!