Capt. Brad Craft on Kiama is making up for a late start to his reef season with some big fish right out of the blocks.  Brad fished with Kiama owner  Rod Mathiesen and fellow Townsville GFC club members Stav Bogiatsis and Wade Medill on the last trip going 2 from 7 on the final day including pulling the hooks on a big one for an hour before pulling the hooks. This trip he has 79 year old angler Clyde and his wife nancy from Illinois on board and he's been keeping Clyde busy in the chair. Yesterday they went 3 from 3 with fish at 900, 300 and 200lbs.  They also missed another big one the day before and had  5 bites!
Photos from Joe Byrum on deck from Sunday below. Joe is joining Kenton Geer back on deck with Brad this season.
Grant Thompson's Cjig also had another great day off Fraser again with 2 from 5 blues and some dollies for dinner!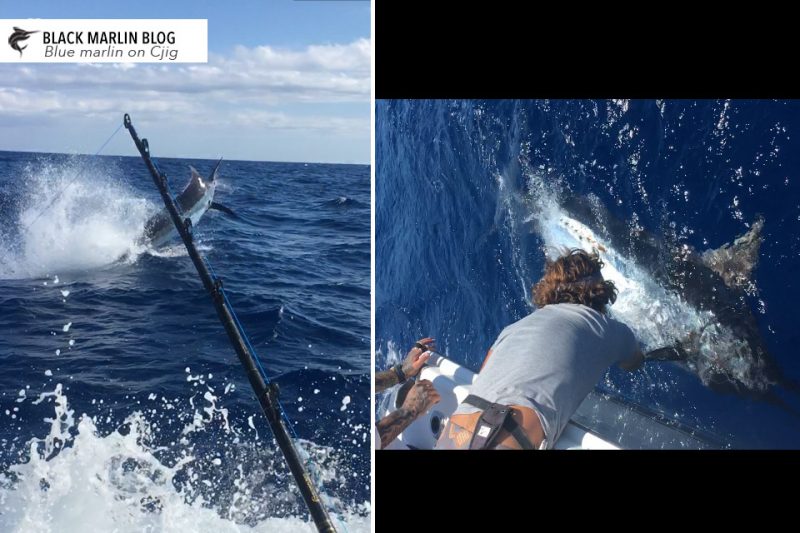 And over in the west, another TOP day on sailfish for Capt. Chad Mill's Blue Lightning with 22 released yesterday off the Montebello Islands. Leah Mills tells me that's a total of 82 sails now for their last 3 days of billfishing plus all the great reef, sport and bottom fishing on offer over there!