Catch up report from Capt. Corey Hard's Askari who continues his magnificent 2017 run. Corey told me yesterday that since the last report four days previously (to Wednesday) they have caught another 7 fish. 3 of them were big ones 850 plus 950 and a 992 on Wednesday. This has taken their season tally to over the magical century mark – 103 in 45 days heavy tackle. Simply awesome fishing!
Otherwise word is that its been a bit quieter along the reef and reports are harder to come by, but for those sticking it out, the late bite was rewarding!
Capt. Dan McCarthy's Moana III was rewarding with their second big fish in two days for Ichiro Takahashi with a black he put at 900lbs just on sundown. Photo at top.
For Capt. Tim Dean on Calypso the birthday fairies came a day late with a big fish for them yesterday as well. Tim says they managed two fish for Todd and his son Keaton Moore from Texas for the day.  Todd caught a wild 850, and Keaton caught the late small one again to set up Todd in the chair this morning again on rotation.
Capt. Craig "Sparra" Denham's Hot Shot was another with the late bite big fish with one that he put at 850lbs for Matthew Boyle in the chair. And it's their turn for the great drone footage. How's the sunset as well as the fish in this shot?!? Drone footage to come when the internet speed catches up with the rest of the technology. Hint hint Telstra!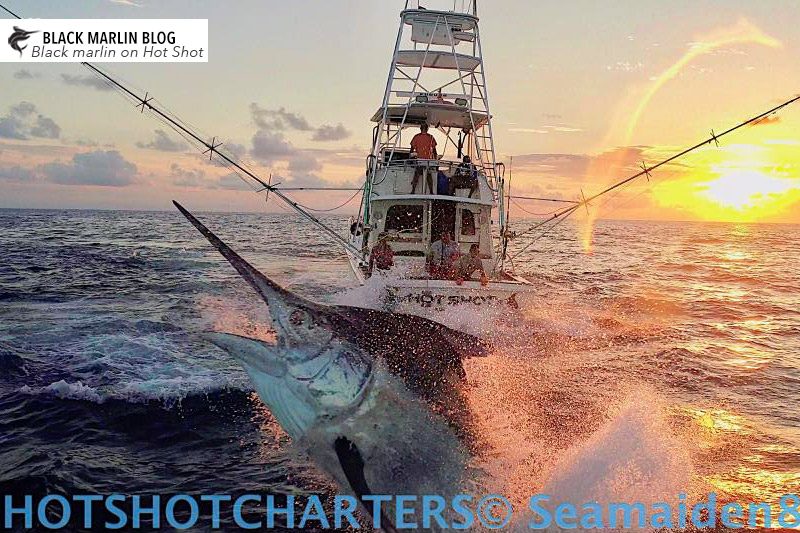 Capt. Tim Richardson's Tradition raising the big ones having another go at the biggie yesterday on a double again late in the day. Unfortunately the big fish jumped off (but not before Charlie Levine got this great shot of it charging the boat!  They tagged the smaller guy for Andy.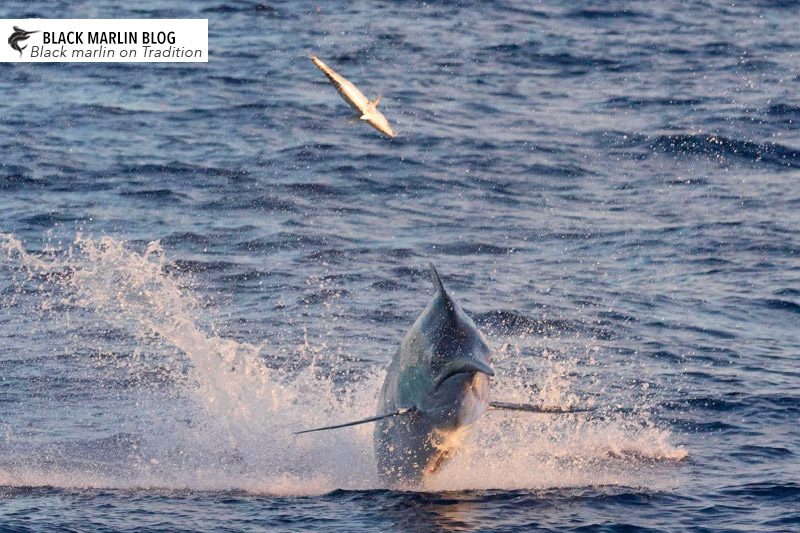 And another tale of the missed monster from Capt. Ross Finalyson's Top Shot at the top of the reef. Ross says they went 1 from 3 yesterday unfortunately loosing Caroline!