More great fishing over the last couple of days. On the Sunshine Coast on Wednesday Jay Graham's Chaos tagged 6 plus another they DQd.  A couple of great shots from Tim Bidey on deck at top. Also on Wednesday at Rooney's Point Nathan Green put his nephew Harrison Thwaite's onto his first black marlin (one from two) on his boat Pelagic. Nathan says that there were half a dozen boats fishing the area, but there wasn't much action.  Fish seem to have moved on south!
Back on the Sunny Coast, on Thursday Reel Capture tagged another 5 and another action shot from David Granville below while Alex Fenwick and Daniel Barker fished two up on Never Home for a 14-10-6. Daniel said they saw 19 all up but it was frustrating fishing with many of them sub 10kg fish!  Updated for today (Friday): This time fishing on Raising Havoc Daniel reported 8-6-5.  Again all the fish in the 10-15kg range. Great fishing! And Lachlan Tuckwell fished on Rough Diamond with Paddy Diamond and Paul Jones and went 5-5-5 all black marlin ranging from 10-40kg.  And Brad Dobinson on Special K also fished out off Mooloolaba with the kids and grandparents and managed to catch both his mother in law and father in law their first marlin today (keeping himself in the good books for Xmas).  Brad said they only fished for a few hours and were home by lunch!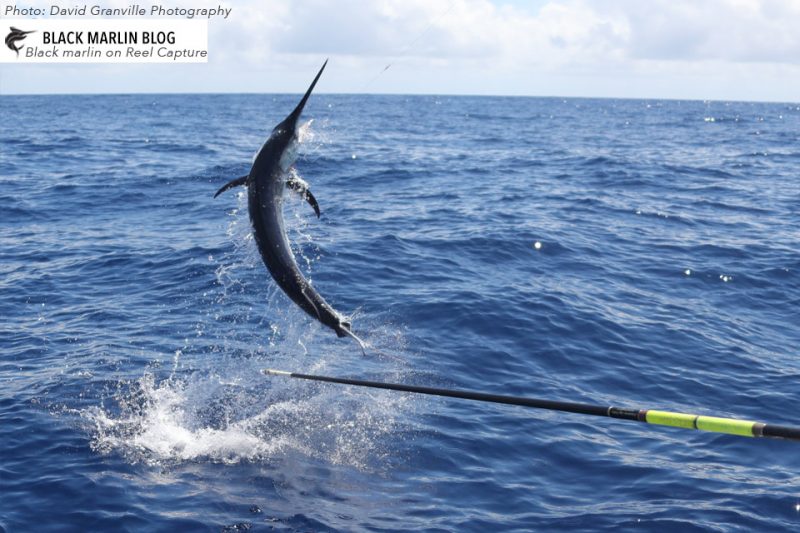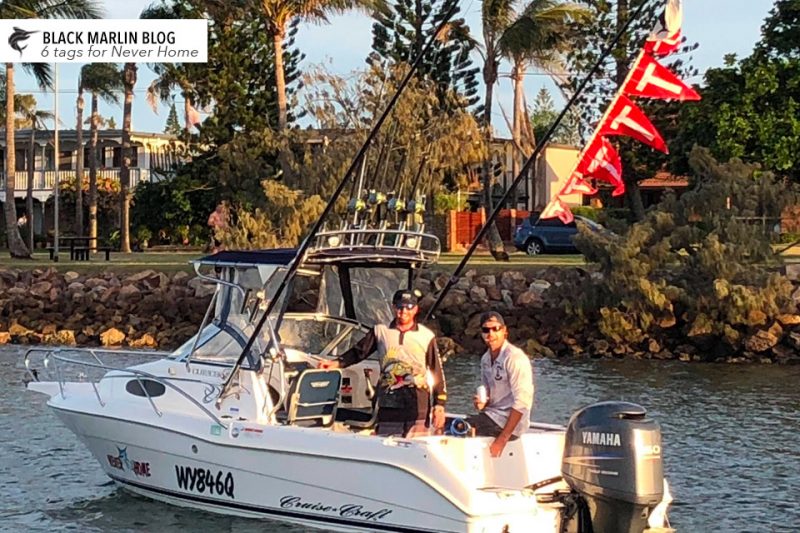 Meanwhile the Gold Coast has the larger models with Capt. Glanville Heydenrych's Mufasa recording another 5 from 7 – 4 blacks and a 100kg stripe! Glanville said all their blacks were around the 50kg mark too so was some good sporting fishing in glamour conditions!