Updated for Christmas Eve fishing! The great results from SEQ continued yesterday again both light and heavy tackle. On the light tackle front, Sunshine Coast GFC boats fishing their Allports weekend mostly on the light scored some great number of fish – Brent Higgins estimated the number of tags yesterday by their fleet at 38!
Pole Dancer and Chaos tagged 6 while Reel Nauti tagged 5. Raise A Bill tagged 4. Catapult tagged 3 (pics at top) as did Sicario and Dragon Lady while Scorpion, Reel Action, Raising Havoc, Capricorn and Shearwater tagged 2 each. Double Haul and Rough Diamond tagged 1 each. (I hope I got that all correct!)
On the heavy, Mark Holland on Black Mumba was responsible for 5-4-3 blue marlin. While Newport GFC members also accounted for some blues. R Ya Wet Yet went 9-8-2, Never U Mind 6-6-2 and Tango 5-4-1 – plenty of numbers out there!
Updates: On Sunday Christmas Eve, SCGFC club boats beat the SE change to add 3-2-2 to Miss-Chief, Pole Dancer 3-3-3, Raising Havoc 6-4-4. While Mooloolaba GFC club boats also made the most of the weather over the pre-Xmas weekend with Club Captain Jamie Behrens reporting Roll the Dice tagged 7 Friday/ Saturday while over Saturday/ Sunday TakkaChee tagged 4, Ymer tagged 3, Wrack Off, Catch 22 and Reel Lady all tagged 1
On the Gold Coast, Capt. Tim Richardson's Tradition ended their 2017 marlin season with a 2 from 3, one a micro and the other a 50lb-er. They also missed a 200lb black. Following up from 1 from 2 yesterday. Capt. Ross McCubbin's Lucky Strike went 4-2-2. Ross said its steady fishing inshore and on shelf with blacks blues and stripes with lots of dollies mixed in. Yesterday's blues including a nice one about 500lbs for Mark Moreland early and then Aket getting this standard 300lb-er on the tide change. Friday they also got a black and one biggest stripeys Ross says he's ever seen.  Hot Shot got a striped marlin for the Christmas smoker yesterday!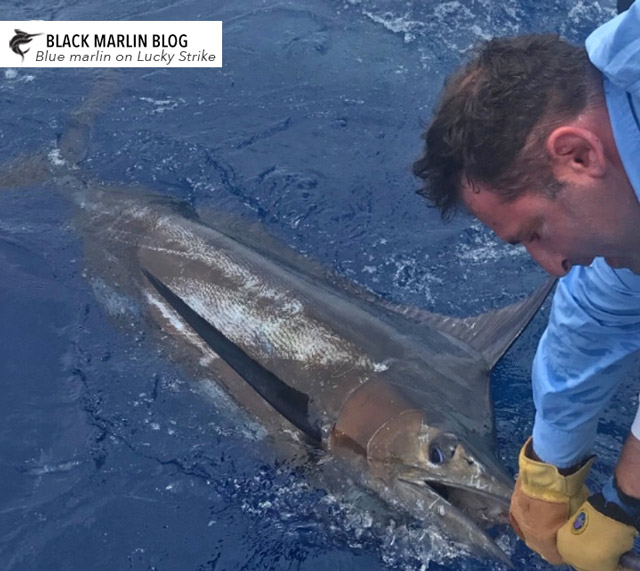 Port Stephens
Troy Frith (Fritto) sent me the update from NPSGFC boats fishing yesterday with the southerly starting to push some clean water back into the shelf.  Troy reports Jeff Thompson's Seaka going 1-1-1 stripe marlin on 15kg, the Browny boy's on The Omen 2-2 2 with small fry Jack on board for a black marlin on 15kg (his first on 15 which gave him a good workout for 45 mins!) as well as a stripe marlin on 15kg.
Troy says that while the bait seems to be holding, the fish still seem a bit sluggish and that most other boats saw and lost fish.
The water should only get better in the next few days!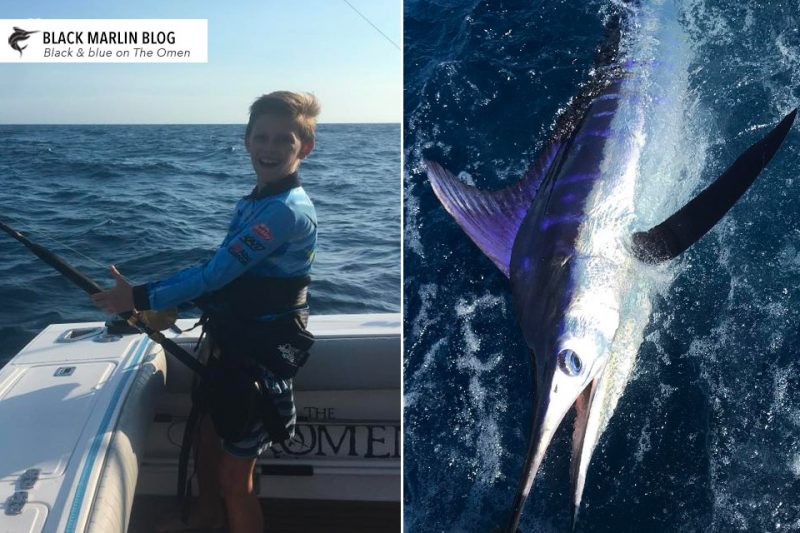 And a couple of short videos from Smithy's Capricorn below: