Another hot weekend of fishing from Grand Slams in the west, both light tackle blacks and heavy tackle blues both still being caught off Queensland's South East, the Lake Mac Big Fish Bonanza and the Car Park at Port Stephens. As always, more to come and reports updated as they come in from the weekend!
Grand Slamming at Exmouth
Another week, another run of Grand Slams for Capt. Eddy Lawler on Peak Sport Fishing. This week Eddy added another three slams to his season tally.   Yesterday angler Zane Fahey notched up his first Grand Slam with a 6-6-4 blue marlin, 4-4-2 black marlin and a 2-1-1 sailfish. On Friday they also released a DOUBLE grand slam which was 4-4-4 blue marlin, 3-3-2 black marlin and 2-2-2 sailfish. What's more, 2 of the blues were big fish that Eddy put in the 500 and 600lb range!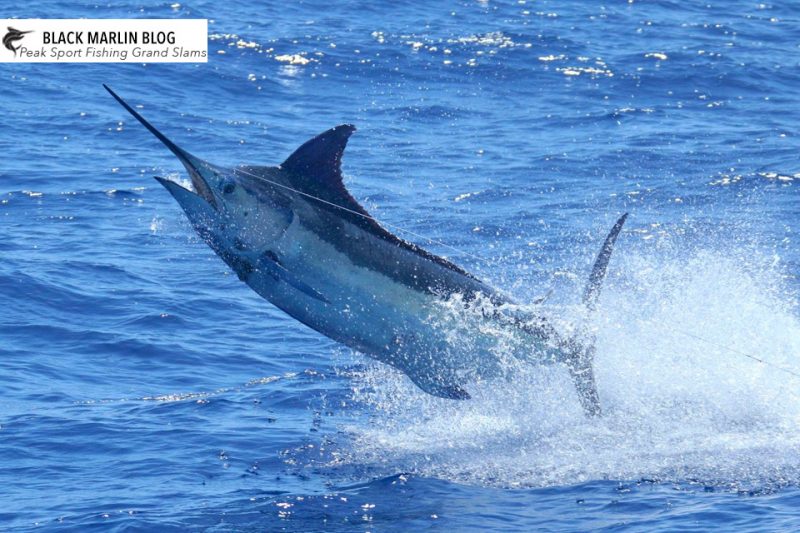 SEQ bite continues
Moving down to the Sunshine Coast from Fraser Island, Paul and Sharon Poulter's Think Big crossed the Wide Bay Bar on Saturday fishing down to Sunshine Coast for a 1-1-1 striped marlin. They followed up on Sunday in not-so-nice conditions but better fishing for a 7-3-2 (1 black marlin and 1 striped marlin).Moving in the opposite direction from the Gold Coast to Fraser Island on Friday and Saturday, Capt. Brett Alty's Mistress released 3 from 4.
Also off the Sunshine Coast on Saturday the Mooloolaba Billfish Babes tournament report is here while outside the comp Reel Capture went 4 from 5 black marlin.
Off the Gold Coast, Brad Dobinson's Special K also fished Saturday for a 5-3-2 being 1 from two blacks on the way out, and then 1-3 blues on the shelf. Brad said they are still perfecting (lol) the switching program with mayhem rules!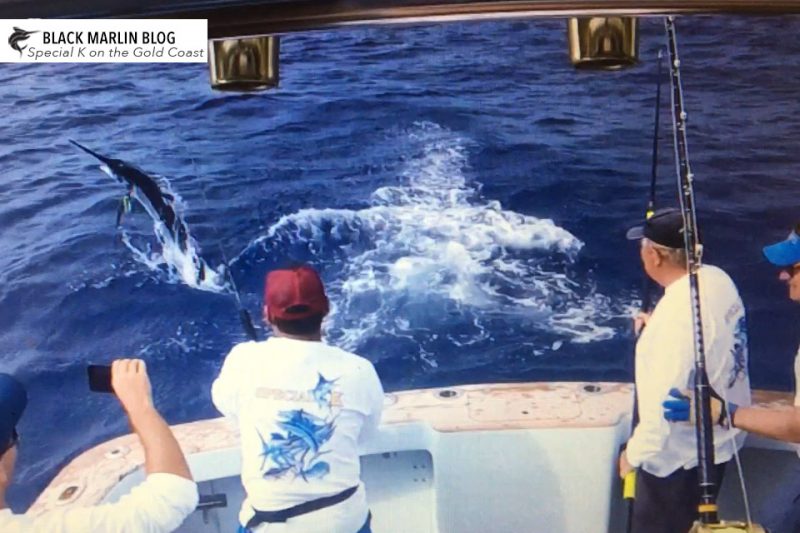 Jesse Hill's Reel Teaser went 6-5-4 on the little blacks on Saturday as well. Jesse said that they dropped a few more on bait jigs as well. He also gave me some updates from others fishing including Josh Gapper on Everytime who finished 5-5-4 black marlin while Reelentless had a shocker on the conversions with 2 from a handful as well as a few other GCGFCclub boats with 2s and 3s. On the heavy tackle side, Adam Argus's Redonkulous went 3-3-2 on a blue and black!
Lake Macquarie Big Fish Bonanza
With an official tournament report yet to come, plenty of fish recorded off Port Stephens over the weekend with some significant catches of the tournament including a 460.5kg tiger shark on 15kg for Reece Woodforth on Xcelerate. And Gavin Kelly on Screamin' Hoff recorded the Heaviest Marlin with a 175.5kg blue.
Provisional results the Tag & Release categories Phil McCloy's Sea Baby IV fishing for Newcastle GFC took home the win from the Bessoff family and Lake Mac's Offshore. Broken Bay GFC's Rampage took out Champion Boat Capture.
The Under 8m gong went to the team on Mayhem who tagged a stripe and black on 15kg Saturday and loosing another stripe – pushing wide in the afternoon for a blue to try and complete the grand slam but it didn't happen. Come Sunday they fished south away from the crowds and managed a 120kg blue on 24kg for their 3rd tag of the weekend and to finish the grand slam over the weekend. They also missed another bite before the southerly hit and we headed for home.
The juniors were also well represented in the comp with young Rhys Jolly (Sea Baby IV) taking out Champion Angler T&R Marlin with 6 tags. And small fry anglers Oscar Flett on Finjitsu (71kg on 10kg) and Chloe Bajada on FinFishn (30.9kg on 10kg) both catching pending Australian records!