Updated: report from Capt. Brett Goetze's Amokura who reported a good start to a new trip yesterday with father and son from the USA going 2 from 3 including this fish they put at 1000lbs+!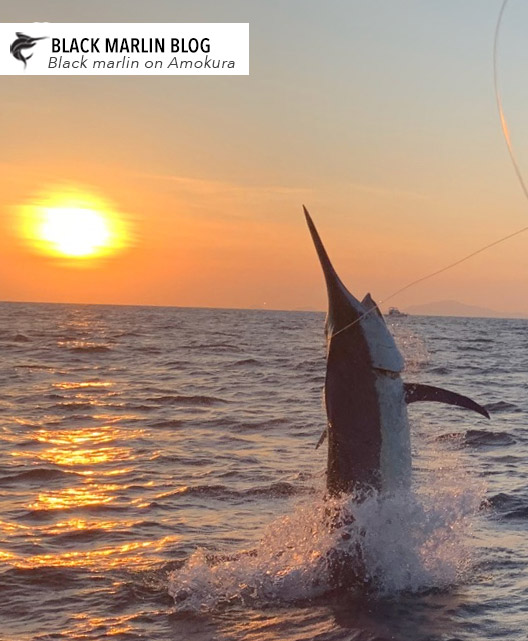 Apologies for the lack of update yesterday. I just wasn't able to get online. Today I can despite having the same number of bars…hmmm.  Is the NBN coming to the reef? Lol.
Like the internet though, the marlin have been scarce the last few days after the hot bite of the previous week. Just a few caught that I know of, we caught a first marlin for Arna on KEKOA Sunday as did Capt. Ross Finlayson's Top Shot and Capt. Tim Dean's Calypso, Capt. Tim Richardson's Tradition caught one yesterday. Capt. Steve Ahlers' on Hellraiser had the more interesting catch Sunday with a 20kg black and a sailfish! Update when I can hear more.
---
SEQ Blues
Report from Brad Dobbins on Special K who had their annual kids trip to Fraser this weekend gone. Brad said that while the light tackle grounds didn't fire they managed a lovely 250lb blue to 9 year old Jake Baker on 30lb chair gear – and the little fella went well!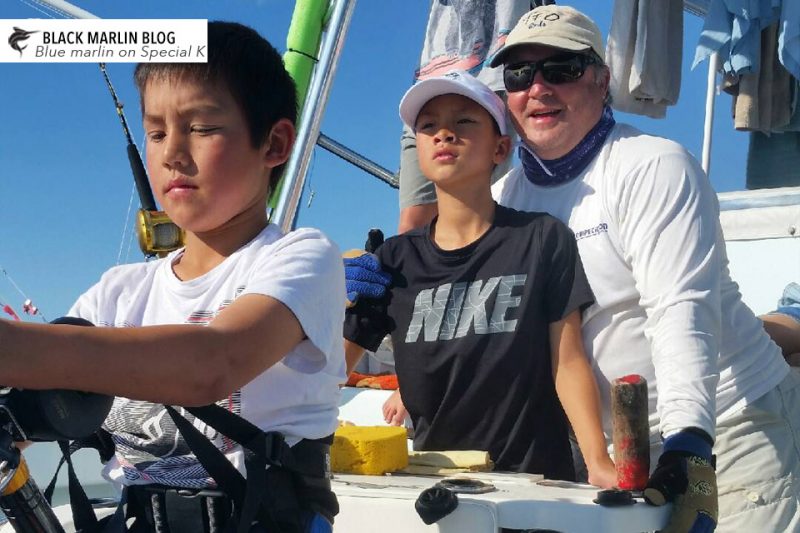 Jamie Behrens reports finally some action down Sunshine Coast way. He went for a run out wide on MGFC boat Ymer on Sunday going 1 from 1 on a blue marlin estimated at 200kg.
And a couple of catch up pics from Wayne Thomsen's which way and their 5-4-2 on Saturday including the pending record for young Ryan!